How do you say Happy birthday in Chinese? Chinese is the most spoken language in the world since China has the largest population of any country in the world! Despite this, it is relatively rare to find many native Chinese speakers outside of China. The language is quite complex and difficult to learn. The written characters are quite complex and children start learning to read and write them at an early age.
Nonetheless, it is always a nice gesture when communicating with Chinese people to be able to say some words or even write something nice and symbolic on a birthday card, or on a cake, or in an online message. Using a happy occasion to express our feelings or wishing well to our business colleagues or social acquaintances is a great opportunity to learn new Chinese characters and new Chinese phrases.
How to Write Happy Birthday in Chinese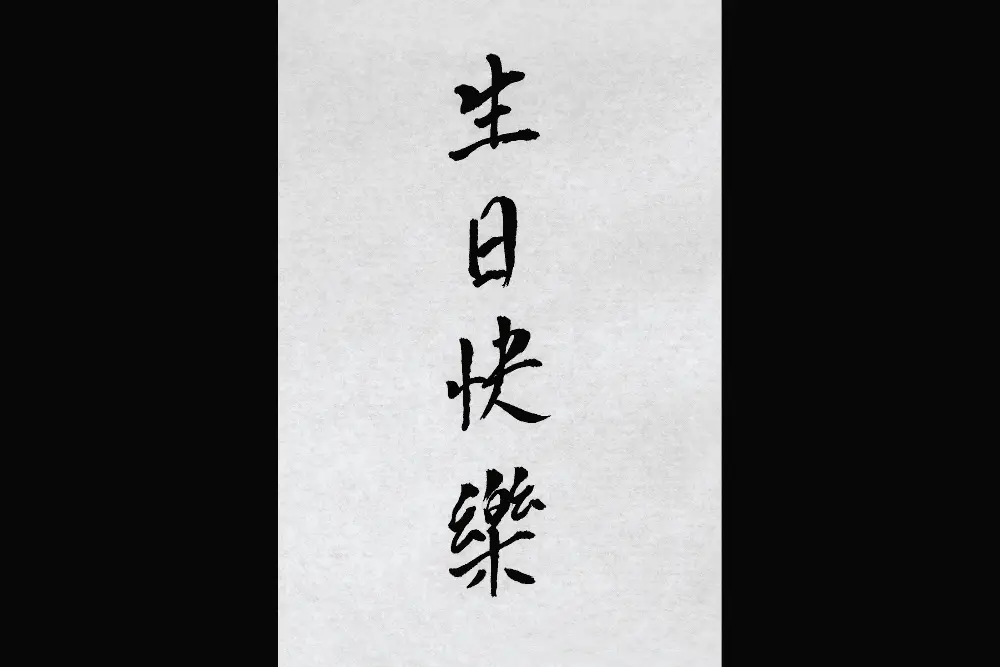 The best occasion that each person is happy to hear from his friends is of course the their Birthday. So, how do you write Happy birthday in chinese?
祝 你 生日 快乐, 祝 你 生日 快乐。
Zhù nǐ shēng rì kuài lè, zhù nǐ shēng rì kuài lè.
Happy birthday to you, happy birthday to you.
祝你幸福, 祝你健康, 祝你前途光明。
Zhù nǐ xìng fú, zhù nǐ jiàn kāng. Zhù nǐ qián tú guāng míng.
Wish you happiness, wish you health. Wish your future is bright.
祝 你 生日 快乐, 祝 你 生日 快乐。
Zhù nǐ shēng rì kuài lè, zhù nǐ shēng rì kuài lè.
Happy birthday to you, happy birthday to you.
祝你幸福, 祝你健康, 有个温暖家庭。
Zhù nǐ xìng fú, zhù nǐ jiàn kāng, yǒu gè wēn nuǎn jiā tíng.
wish you happiness, wish you health, and have a cozy family.
When wishing a friend a happy birthday in Chinese it is common to say shēng rì kuài lè [Birthday happy in a loose translation]. The written characters representing Happy Birthday in Chinese are: 生日 快乐. The word birthday [shēng rì] is written as 生日 and the word happy [kuài lè] is written 快乐.
Related: Birthday wishes
Related: Birthday Wishes for a close female friend
Related: Funny birthday meme
Another form of wishing someone a happy birthday in Chinese in a sentence is to say or write: Wishing you a happy birthday!
In Chinese the phonetic way to say it would be: Zhù nǐ shēngrì kuàilè! And the characters representing it are: 祝你生日快樂!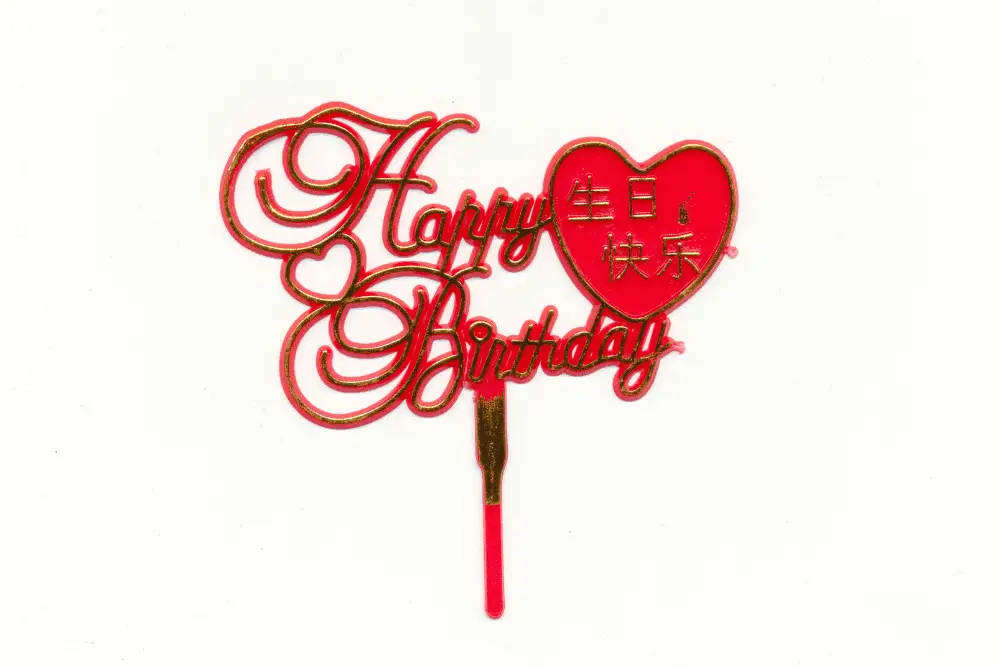 Although Chinese is a complex language, you can pick up some basic understanding of the language with some focused effort.
For most people, the special set of characters and their magnitude is intimidating and it seems very difficult. But if you use the proper study and prep materials and practice with a good teacher, you are likely to succeed.
Even a basic understanding will help you improve your communication with more than 1 BILLION people! So there is plenty of reason for a regular person to try to learn some Chinese!
If you are a business person looking for business opportunities, then learning Chinese will be incredibly helpful. Why? Because it will help you do business in Asia and in the largest and fastest growing country in the world.
Summary – Why Learning Chinese will Help Improve Your friendships and Business Relationships
Improving your ability to speaking with your business colleagues will have profound implications. Also, understanding the culture of your business partners will help you avoid cultural mistakes and cultural misunderstandings.
That will lead to more effective business friendships/partnerships and likely improve your business too. If you haven't picked up fluency yet, you can also bring in a local translator to help improve your meetings, correspondence and other communications.
The benefits of learning another language and especially Chinese are many. First you will speak a rare language and have an amazing job skill.
Second, you will be able to travel and communicate more effectively. And finally, you will expand your cultural awareness and diversity your friend groups. All of those factors are hopefully enough to help you learn Chinese.
Related Birthday Posts:
I'm Alice Judy and AnQuotes is a fun hobby for me. We know that everyone loves a great quote and our mission here is simple – to be the best and most interesting quote site in the world! If you have quotes you would like us to cover, please contact us.