Mom is the most wonderful woman in our life and she literally gave us life. No one can care and love us like she can. Your mom can sacrifice everything for you without any regret. So on her birthday, she deserves to receive all the best things for what she did for you!
If you are looking for some special birthday quotes and wishes to write for your Mom, then you have come to right place. Here you can find a lot of touching birthday quotes for Mom  – and you can write these messages in your birthday card and take all of the credit!
Birthday Quotes for Mom From Son and Daughter
All of us will use Mother's Day to pour your heart out to mom and let her know just how much she means to you in our life, there's another opportunity to do so – her birthday! As mom gets ready to celebrate another year of life, we want to help you put together the best birthday quotes,wishes and messages possible, starting with her card.
Aside from wishing her another year of love, health and happiness, here are a few of our favorite birthday quotes for Mom that you can include.
Best Birthday Quotes for Mom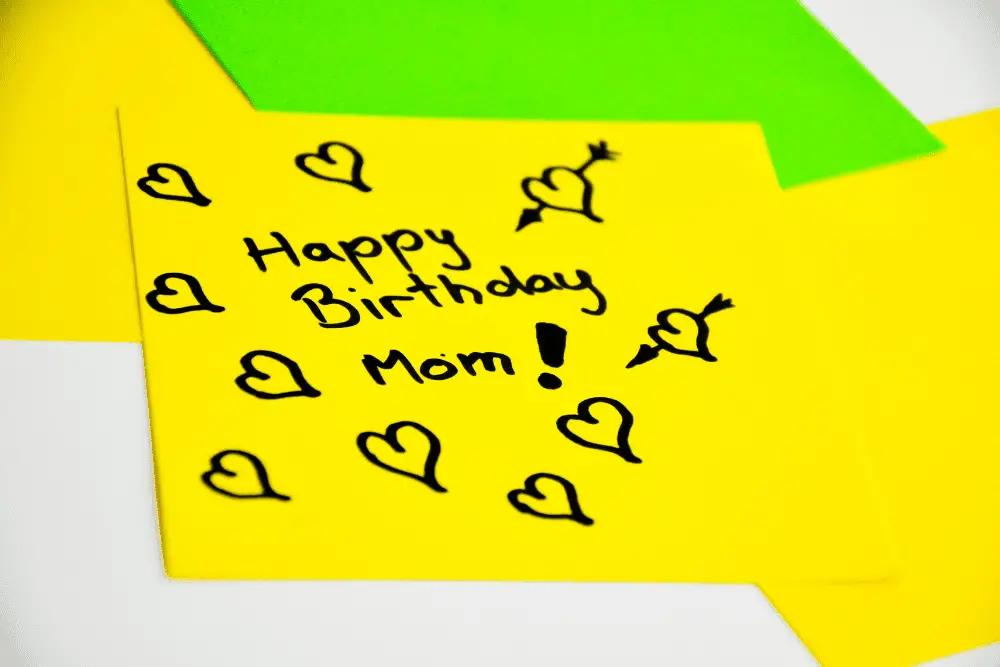 I can say boldly that I'm so proud to have a fantastic mother like you and you are the best. I want to make this birthday a better one with a perfect celebration. Happy birthday, mom.
Thank you mom for keeping trust on my ability. You are the only person who had faith in me. You are the reason for all my success. Happy birthday.
Every year my heart crowns you with the "best mom" award. Have a wonderful birthday, mom.
Related Posts
Mama, thanks to you I've seen all wonders of this world. Words can't describe how special you are to me. Have a terrific birthday!
Every morning when I wake up, I always thank you. Your perfect supervision, your heart, your love and your warmth have given me a lot. You are the one who loves me unconditionally. You are always my lovely mom, wishing you a happy birthday.
Cute Birthday Quotes for Mom
Mom, you have the most attractive eyes and beautiful smile in the world. Have a wonderful birthday.
Twinkle, twinkle, little star. Happy Birthday from afar. Missing you, Mom.
Put your party hat on, and have another piece of cake for me.
Related: Happy birthday in heaven
Related: Happy birthday meme funny
Mom, no one can ever take your place in my heart. I love you forever and ever. No matter where I go or whom I meet, you will always be Number One to me.
My hearts store is filled with your blessings. There is no such gift that can be enough as a gift on your birthday. Happy birthday, mama.
Happy birthday, Mom! I want you to know that I am nothing without you, but I can be everything with you by my side. Love you!
Birthdays are like chocolate. It's best not to keep count of how many you have, and just enjoy them instead. Happy birthday to the sweetest mother I know.
Happy birthday to you, mom. I am so lucky to have you as my mother. You have sacrificed so many precious moments of your life just to give me the best of life. I love you!
I'm sending this birthday message to the best-looking, extraordinary and understanding mom in the world. Love you, mom.
Beautiful Birthday Quotes for Mom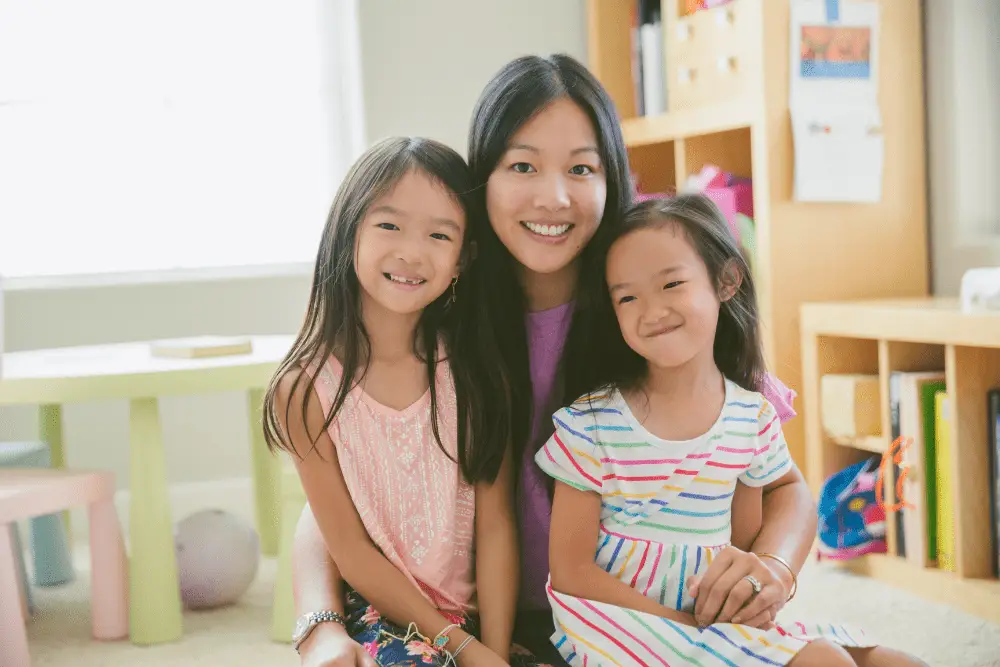 You are most special person in my life. I love you from the deepest core of my heart. Have a gorgeous, happy birthday.
Mom, every year you win the prize: "The best mother in the world." No one can replace you in my heart. You are the most important woman in my life. Happy Birthday!
No matter what I have said in the past, but deep within my heart you're the only one I always look up to, my dearest mom. Happy birthday!
Thanks for always believing in me, Mom. Have a terrific day today.
Related: Birthday Greetings To Your Daughter
Mom, throughout the life your valuable advices have led me safely. Your words are my guidance and your love is the most precious item to me. Now, this is the opportunity to thank you for everything you did for me. Happy birthday.
My brother called and said it's your birthday so I'm hoping to beat him to it. Have the best day ever!
Mama, you are working for happiness since we were born. Now, it's your birthday. Put your works aside and take the day off. No one else deserves it more. Happy birthday.
Congratulations and good wishes to the woman who has everything — including me!
Top Birthday Quotes for Mom
Happy 50th Birthday! It is an awesome period for you – you look no older than 30 years old, but you have the wisdom of all lived years. The world is open for you, use all opportunities and enjoy life!
For you my every day feels like a special day. So, I want to make your this birthday with all gorgeous gifts I could ever bring you. It is absolutely your day and I wish you'll enjoy a lot. Happy birthday.
I wish this wonderful day becomes the best day ever in your life. Have fun. Happy birthday, mom.
Throughout my life, you have always been the strength that holds me up in the stormiest of times. I love you.
I'm thinking of you today. Open the inbox of your heart and receive all my kisses and love.
The love and caring I got in all these years were wonderful. I'm very grateful to you, mom. Wishing you a very happy birthday.
Mom, you always tried more than your ability to help and guide me throughout your life. No one would be such kind and loving to me in the world. Happy birthday.
Happy birthday, my dearest mother! You are the angel, which came from the heaven and was born to become my mother. I am grateful for everything you do for me.
Mom, I want to thank you for giving all the cares and love for me throughout my life. Have a nice birthday.
Funny Birthday Quotes for Mom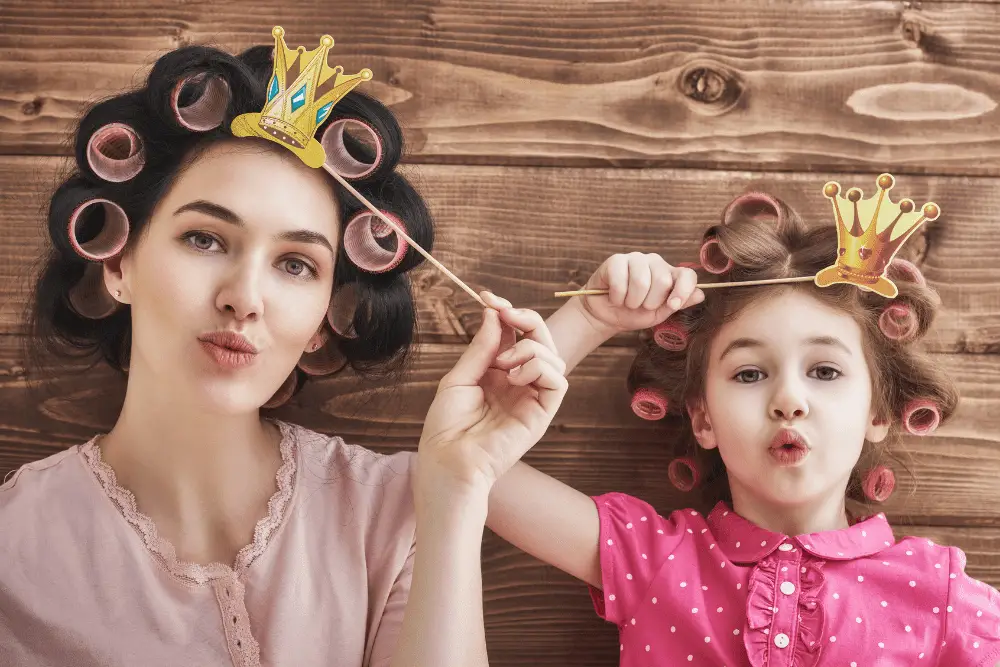 I've been thinking about a funny and charming present for your birthday for a long time, but then I've remembered that you have me already. Happy Birthday, mom!
Dear mom, I know I keep my distance at times, and I don't say I love you as much as I should, but I hope you know that I do love you. You have always been the one person to step up to a challenge and get things done. Also, you always let me and my friends stay over or go out. I can't thank you enough for your love. Have a great birthday mom!
As you wake up this morning, I hope you enjoy the crisp fresh air full of bright sunshine and relish the sound of chirping birds. May every morning of this new year be as bright and special as the joy you bring to my life. Happy birthday, Mom!
I'm so fortunate that my best mother is my best friend. I can share my every thought and secrets with her. I love you and respect you my dear friend. Wish you a happy birthday.
Whistling a happy tune for you today. Happy birthday to you!
You are the biggest star in my sky that sparkles. You are the most gorgeous angel that has such beautiful wings. You are my sweetest mother. Happy birthday, mom.
My greatest wish is to grow up and become just like you. Happy Birthday, Mother, and thank you for all of your strength and advice that has helped me become the person I am today.
Heartfelt Birthday Quotes for Mom
Mom, your simple smile is powerful that I don't need any other inspiration and enough to make my day. I'm also writing these words with a smile on my face because I know you'll be doing the same while reading it. Happy birthday.
Your limit of loving and caring is sky high. No one can ever come close to that. You may have some flaws, but to me you the most perfect woman in the world. Happy birthday.
So, maybe you always burned dinner and purchased store bought birthday cakes, you still managed to make a wonderful family. Happy birthday to an amazing mom who just keeps getting better.
Happy birthday, mom! Never stop laughing and being spontaneous! Your energy and love for life always charge I love you!
Let's spend some time together soon, okay? I hope today is special. Happy birthday! I love you.
Today is the day when I promise not to cause any of the trouble that I caused the rest of the year. Enjoy a peaceful birthday since you never know what I might do tomorrow. Just kidding. You're amazing! I'll be good, I promise.
Mom, you are my angel darling. My heartfelt greetings to you on this special day. Happy Birthday, mom.
I hope you had get the best birthday quotes for mom on her birthday,with these birthday quotes we hope mom will full of smile all days on her special day.Mom will know we will be her little boys&girls in her life and mom is the most important person for us.
I'm Alice Judy and AnQuotes is a fun hobby for me. We know that everyone loves a great quote and our mission here is simple – to be the best and most interesting quote site in the world! If you have quotes you would like us to cover, please contact us.