Denzel Washington is one of the most renowned method actors. Even though he played some of the versatile and popular roles on-screen and off-screen, Denzel is one of the kindest and most down-to-earth human beings you will meet. Born on 28 December 1954 in New York to a beauty shop owner and a Pentecostal minister, Denzel grew up to become a huge success in the competitive world of acting. After completing his Bachelors in Journalism from Fordham University, Washington, in 1977, the young actor decided to pursue his passion for acting.
Since then, apart from appearing in some of the most remarkable projects in cinematic history, Denzel has achieved several awards to his name: two Academy Awards, Tony Awards for his role in "The Iceman Cometh," Best Actor for "Training Day," Best Supporting Actor for "Glory," and three Golden Globes. He is known for his charismatic personality and magnetic looks. From starring in suspense thrillers to biopics to drama and action, the actor has played all kinds of characters.
Here, we have compiled some of the most inspirational Denzel Washington quotes. These quotations are related to the ups and downs of life that Denzel had to face throughout his career; something we can all learn from.
47 Inspirational Denzel Washington Quotes
1."You pray for rain; you gotta deal with the mud too. That's a part of it."
2."My mother used to tell me man gives the award, God gives the reward. I don't need another plague.
3."Goals on the road to achievement cannot be achieved without discipline and consistency."
4. "Every day, sincerely and without phoniness, try to understand and appreciate the people who work with you. Do your job well, learn your job well, but always remember that the people you work with are your most valuable asset. Embrace them. Honor them. Respect them."
5."I made a commitment to completely cut out drinking and anything that might hamper me from getting my mind and body together. And the floodgates of goodness have opened upon me – spiritually and financially."
6."If I am a cup maker, I'm interested in making the best cup I possibly can. My effort goes into that cup, not what people think about it."
7."Luck is where opportunity meets preparation."
8."We've all received our share of good fortune, so that's my definition of much. A single blessing is all the bounty in the world, and if you've been blessed at all you're meant to pass some of that on. You're meant to set a positive example."
9."When I was a child I thought I saw an angel. It had wings and kinda looked like my sister. I opened the door so some light could come into the room, and it sort of faded away. My mother said it was probably my Guardian Angel."
10."What it taught me was forgiveness. It taught me that when people present themselves in a certain way, there's probably some back story or issue or reason for the way that they are… And a lot of times, it's about something that's completely out of their control."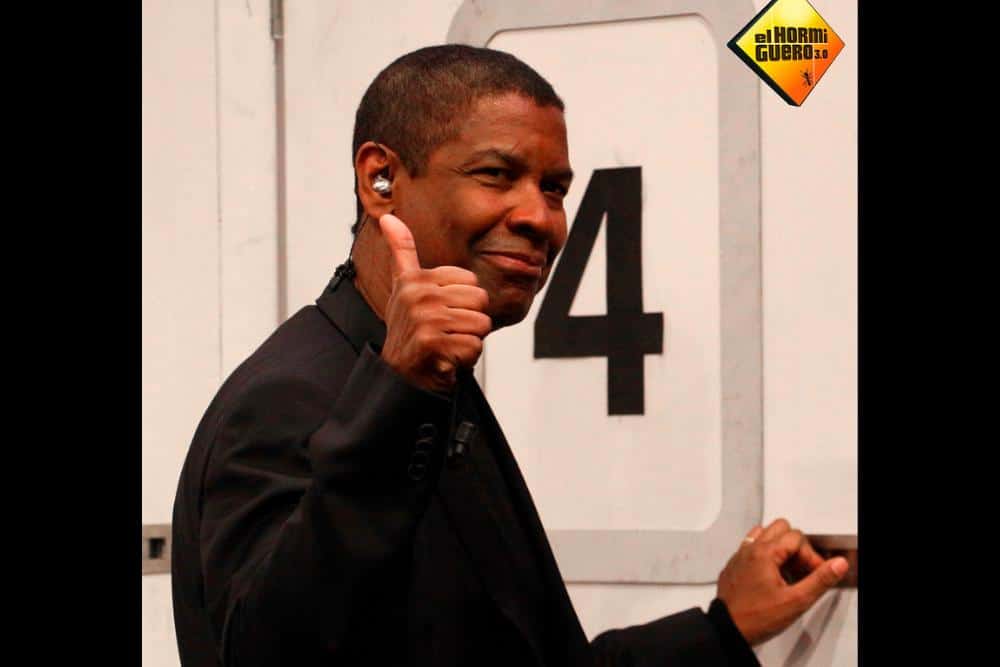 11."If you have an enemy, then learn and know your enemy, don't just be mad at him or her."
12."My faith helps me understand that circumstances don't dictate my happiness, my inner peace."
13."Black or white good parts are hard to come by. A good actor with a good opportunity has a shot- without the opportunity it doesn't matter how good you are."
14."I never really had the classic struggle. I had faith."
15."I'm very proud to be black, but black is not all I am. That's my cultural historical background, my genetic makeup, but it's not all of who I am nor is it the basis from which I answer every question."
16."You have to grab moments when they happen. I like to improvise and ad lib."
17."True desire in the heart for anything good is God's proof to you sent beforehand to indicate that it's yours already."
18."Do what you gotta do so you can do what you wanna do."
19."If you want to be a warrior, you have to train."
20."Every failed experiment is one step closer to success."
21."Don't be afraid to fail big, to dream big."
22."Where I think the most work needs to be done is behind the camera, not in front of it."
23."I still have my unemployment books and I remember when I worked for the sanitation department and the post office."
24."So you never know who you touch. You never know how or when you'll have an impact, or how important your example can be to someone else."
25."It's simple: You get a part. You play a part. You play it well. You do your work and you go home. And what is wonderful about movies is that once they're done, they belong to the people. Once you make it, it's what they see. That's where my head is at."
26."I'd be more frightened by not using whatever abilities I'd been given. I'd be more frightened by procrastination and laziness."
27."My father was a minister for 50 years (with) Pentecostal Church of God in Christ. We prayed about everything, every day, then he always said, "Amen. God is love." I thought God is love was one word. Like "Godislove." And it took me a long time to learn what that really meant."
28."I just try to be honest and true to the character and play the part."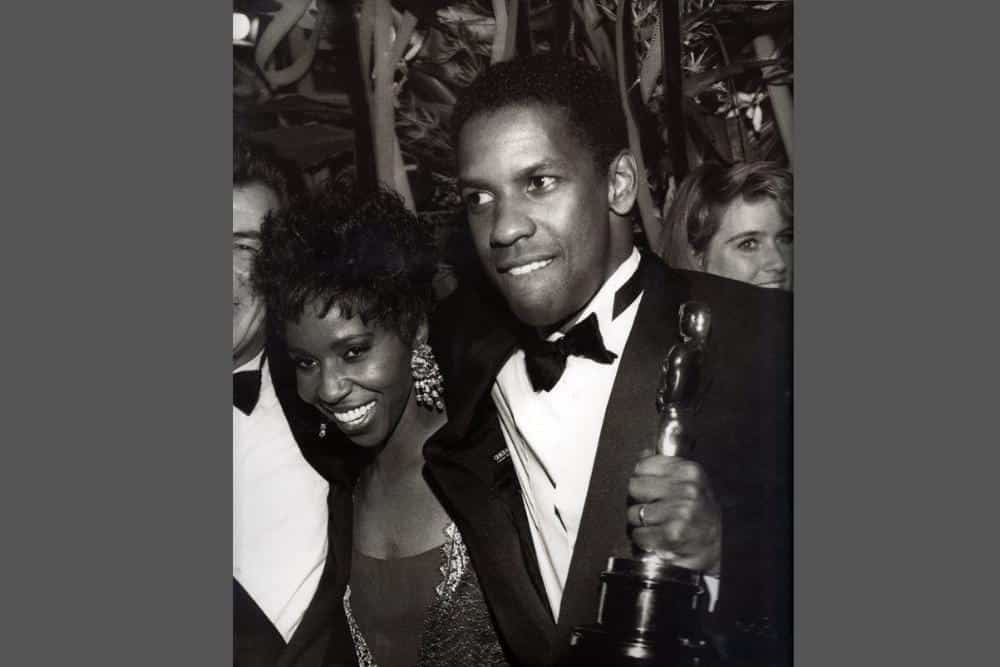 29."The time to worry about flying is when you're on the ground. When you're up in the air, it's too late. No point in worrying about it then."
30."Acting is just a way of making a living, the family is life."
31."I work hard for the audience. It's entertainment. I don't need validation."
32."If you don't trust the pilot, don't go."
33."At the end of the day, it's not about what you have or even what you've accomplished. It's about what you've done with those accomplishments. It's about who you've lifted up, who you've made better. It's about what you've given back."
34."You never know how you're going to affect people."
35."Talent comes from God. If you have been given some, then value it, cultivate it, work and develop it."
36."There's nothing good or bad, except by comparison."
37."Just because you are doing a lot more doesn't mean you are getting a lot done. Don't confuse movement with progress!"
38."There are two kinds of pain in this world. The pain that hurts, the pain that alters."
39."Old man's gotta be the old man, fish has gotta be the fish. You gotta be who you are in this world, no matter what."
40."A wise woman knows the importance of speaking life into her man. If you love him; believe in him, encourage him and be his peace."
41."In any profession it gets to be a grind."
42."I say luck is when an opportunity comes along and you're prepared for it."
43."You can beat or jail me or even kill me, but I am not going to be what you want me to be!"
44."The purpose of war is to serve a political end, but the true nature of war is to serve itself."
45."If you don't love your fellow man, women, person, then you don't have anything. If you don't treat your neighbor as you would want to be treated, that to me is the fundamental message."
46."For me, success is inner peace. That's a good day for me."
47."Don't aspire to make a living, aspire to make a difference."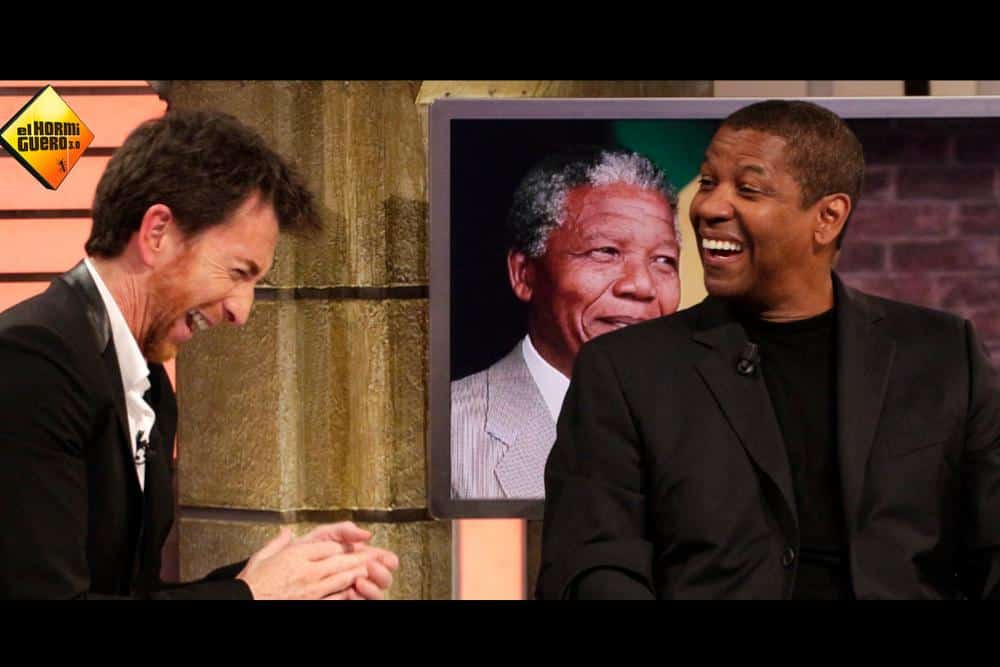 Denzel Washington Is the LeBron James of Acting | Ext. Interview | Desus & Mero
The legendary Denzel Washington joins us for the Season 4 premiere to talk about his latest project "The Tragedy of Macbeth," growing up in Mount Vernon, controversial pizza toppings, his late mother (and her appreciation for Billy Dee Williams), coming up in theater, and always keeping "an attitude of gratitude." Click on the link attached below to watch the exclusive interview:
Summary
A prolific actor, Denzel Washington has portrayed a wide range of roles so convincingly that we often don't know where his character ends and the real Denzel begins. The Denzel Washington quotes in this article are meant to inspire you and show you the value of hard work, persistence and dedication.
These quotes are about success, faith, life and God; they are Denzel's secret to success and happiness. Despite being a person of color, Denzel is a living example of how one can achieve their lifelong goals by simply following their dreams and facing obstacles head-on!
Related Articles
The 100+ Most Outrageous Donald Trump Quotes
The Most Noteworthy Millard Fillmore Quotes Ever!
35+ William McKinley Quotes about Integrity, Hope, and Peace
Image Links:
Image 01: "Denzel Washington" by Nathan Congleton is marked with CC BY-NC-SA 2.0.
Image 02: "Denzel Washington vino a divertirse a El Hormiguero" by ElHormiguero is marked with CC BY-ND 2.0.
Image 03: "Denzel Washington, Paulette Washington at the Oscars, 1989" by thefoxling is marked with CC BY-NC-SA 2.0.
Image 04: "Denzel Washington vino a divertirse a El Hormiguero" by ElHormiguero is marked with CC BY-ND 2.0.
I'm Alice Judy and AnQuotes is a fun hobby for me. We know that everyone loves a great quote and our mission here is simple – to be the best and most interesting quote site in the world! If you have quotes you would like us to cover, please contact us.