Meek Mill is a celebrated American rapper who kick started his career by competing in rap battles and since then has climbed his way up to join the ranks of the wealthiest and most renowned artists in the music world. Mill's first big break came in 2008, when he secured a deal with Atlanta rapper T.I. for his very first recording. Meek made multiple label changes over his career in order to find the ideal work environment and creative freedom.
He then moved on to Rick Ross's Maybach Music Group, where he released his debut studio album, 'Dreams and Nightmares,' which was an excellent show Meek's skills as a prodigal rapper. Here are 61 Meek Mill quotes that will help you understand arduous journey that artist has made and motivate you to push through your dark and difficult times with the same determination as Mill's did.
61 Meek Mill Quotes That Will Inspire You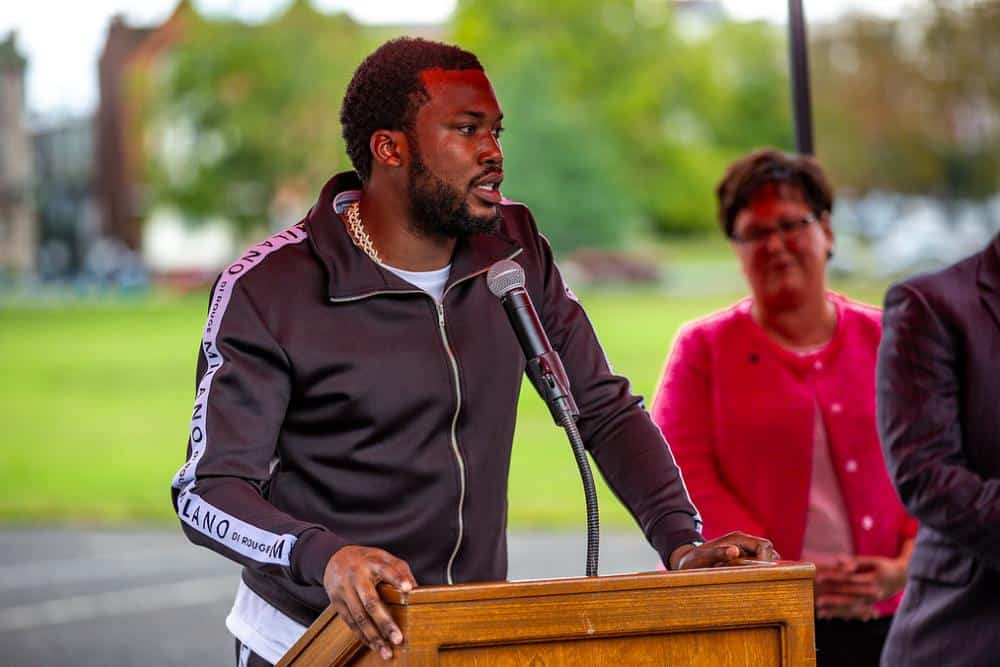 1.I don't think I would change really anything about rap. Rap don't have no limits to it, and I like it like that." – Meek Mill.
2."When you do ten interviews in one day, and ten different sources want to talk to you, that means you're doing good. I think about that every day." – Meek Mill.
3."Know they'd kill me in my hood, but I just keep on comin' through." – Meek Mill.
4.I just do whatever I feel. Whatever the beat makes me say, I do that and I run with that." – Meek Mill
5."What's free? Free is when nobody else could tell us what to be. Free is when the TV ain't controllin' what we see." – Meek Mill
6."If you don't stand for nothing, you gon' fall for something." – Meek Mill
7."I don't want to just be fully rapping my whole life." – Meek Mill
8.When I'm not in the booth, I'm one of the most laid-back guys. But growing up, I liked DMX, Jay-Z, 50 Cent, and T.I. dudes that went all out on the track. My first songs were energetic because I liked their energy." – Meek Mill
9."Remember, nobody never believed in us. When they see us now, they can't believe it's us, no." – Meek Mill
10."It's cool when people know you more, but I like people to treat me regular when they see me." – Meek Mill
11."No matter how successful you become you gotta keep grindin' and be a good person and then good things will come to you." – Meek Mill
12."I think artists should be able to do different things whenever they want and I like the way I am. I'm like – I ain't gonna say the only street rapper, but the only mainstream, new, young street rapper there is right now and I'm doing well with it." – Meek Mill
13."How can I pledge allegiance to the flag? When they killin' all our sons, all our dads?" – Meek Mill
14."I say some things I could never forget." – Meek Mill
15."I don't wear the see-through shirts or anything too glittery. I come from that '90s school of rap. Fitted caps, because I got a big head, so snapbacks don't fit me right." – Meek Mill
16."Everybody think they're famous when they get 100,000 followers on Instagram and 5,000 on Twitter." – Meek Mill
17."I've always been rapping before I was making money off of it. Before I made a profit, I had always been rapping." – Meek Mill
18."You could be Top 5 on iTunes, but for people to buy an album, they've got to have a connection with an artist. Every time I bought someone's album, it was about the connection. I was loving everything, from their raps to their style. I wanted to meet them." – Meek Mill
19."First black president ever, and to be living while it happened – that's a good part of history. That's probably the biggest person I admire right now." – Meek Mill
20."I stay in my lane but I always try to graduate to the next level, you know what I'm saying. I stay hungry." – Meek Mill
21."I work hard. I focus on myself and putting food on my dinner table before anything else." – Meek Mill
22."See my dreams unfold, nightmares come true. It was time to marry the game and I said, 'Yeah, I do'. If you want it you gotta see it with a clear-eyed view." – Meek Mill
23."I used to pray for times like this, to rhyme like this. So I had to grind like that to shine like this." – Meek Mill
24."I don't got time to be wasting my time." – Meek Mill
25."Philly gave me my ambition and drive to get more. It's a reminder to stay on top of my game. That's not a place I want to go back to." – Meek Mill
26."I always had pressure on myself through my life. I put pressure on myself and not from other people. I always wanted to be one of the hottest rappers. So the pressure comes from myself." – Meek Mill
27."I'm on the page that I want to be bigger than the world, you know what I'm saying. People told me I wasn't going to make it this far. But I always believed I was going to make it this far." – Meek Mill
28."Big dreams turn into big things." – Meek Mill
29."Work harder than anybody you've ever seen. That's what I believe." – Meek Mill
30."Don't give up, the beginning is always the hardest." – Meek Mill
31."The Rolls Royce was the real first car. It wasn't the first new car I got, but it was the first real car I bought that's like, 'Wow, I got this.'" – Meek Mill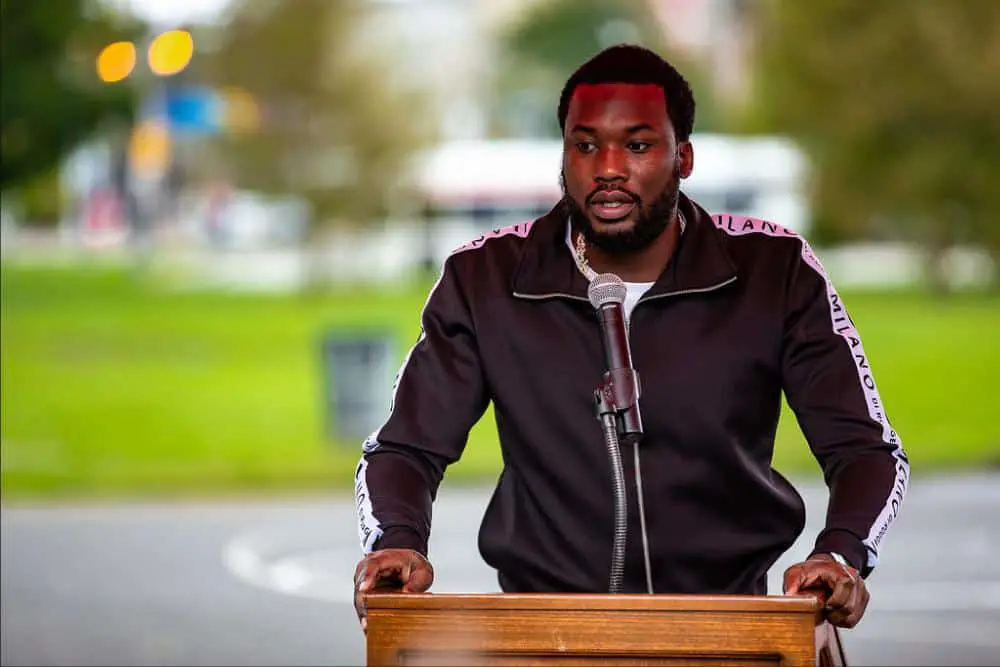 32."People say money ain't nothing; money is basically everything." – Meek Mill
33."I know all I really wanna do is get money and take care of my family." – Meek Mill
34."I believe that, if you a man, you can make that much money as any man." – Meek Mill
35."When I bought the Rolls Royce they thought it was leased, then I bought that new Ferrari hater rest in peace." – Meek Mill
36."They say money rule the world, you can't pay God with it." – Meek Mill
37."Just build your brand from day one, man. Your brand is your name, basically. A lot of people don't know that they need to build their brand, your brand is what keeps you moving." – Meek Mill
38."One night I prayed to God, I asked could he please remove my enemies from my life, and before you knew it I started losing friends." – Meek Mill
39."I think it's way harder when you have success, 'cause people tend to not treat you the same or look at you the same because they see the success or the money you make." – Meek Mill
40."They say loyalty, brings forth royalty." – Meek Mill
41."My talent is my talent. I ain't really tripping off no ego; I just like to make good music with good people." – Meek Mill
42."Well connected, well respected and well protected." – Meek Mill
43."I've been betrayed a lot of times in life. I think everybody's been." – Meek Mill
44."If you don't have your friends and your family, what do you really have? You can have all the money in the world, but with no friends and no family, it's no good." – Meek Mill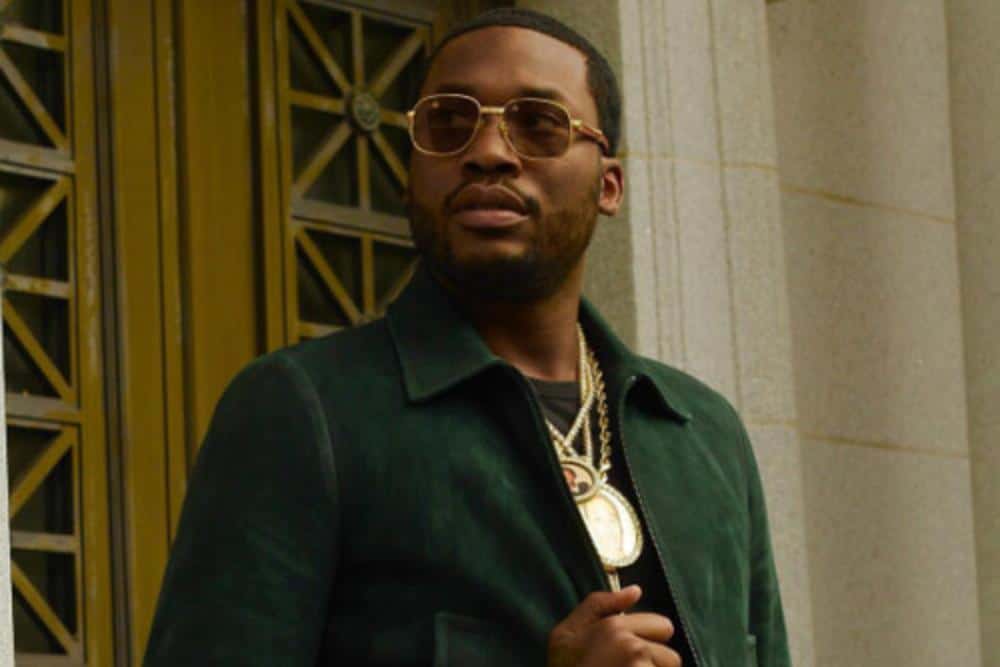 45."Had to sacrifice my life just for my mom and kids." – Meek Mill
46."And all this love I'm getting ain't gon' take the hate away. But these haters motivate me in a crazy way." – Meek Mill
47."I leave my circle tight in keep my family close." – Meek Mill
48."When my girl do better than me, I still win. When I do better than her, she still wins." – Meek Mill
49."I'm not gon' remix a record I don't get no love for." – Meek Mill
50."I show love to all my fans 'cause I prevail through all this rapping." – Meek Mill
51."Live in the lead but work hard like your trying to catch up." – Meek Mill
52."Made a few mistakes but this ain't where I wanna be." – Meek Mill
53."I called this album Championships because I feel like a champion after overcoming poverty, street violence, racism, and prejudice in my legal situation to reach this point in my life and career." – Meek Mill
54."I don't think about returning to the streets, 'cause I don't have any plans to return to the streets. I'm at another level in my life. Returning to the street; I still be in my streets when I get time to, when it's necessary." – Meek Mill
55."You might walk up the street, make a wrong turn, and your whole life could flip." – Meek Mill
56."Was dead broke but rich in soul." – Meek Mill
57."If you don't know where you make your mistakes, that's your worst mistake: not knowing where your mistakes are at." – Meek Mill
58."Count your blessings, not your problems." – Meek Mill
59."Sometimes I have to remind myself, that on my worst day I live like somebody on their greatest." – Meek Mill
60."I don't worry about other artists. Worrying about the next person in a negative way is the wrong way to be." – Meek Mill
61."The hardest hurdles for me was the streets, just getting out the streets. Surviving. Staying out of prison and staying on track. Staying focused." – Meek Mill
Meek Mill Motivation
This 4-minute video provides a short glimpse into the life and learnings of Meek Mills.
Conclusion
Even though Meek Mills is one of the most esteemed and wealthy rappers in the industry, he has experienced hi fair share of challenges and struggles that have groomed him to have the wisdom and intellect needed to excel in the music world. These universal teachings of Mill can be a guiding light for any individual aspiring to succeed in this uncertain world.
Related Articles
25 Surprising Tim Tebow Quotes
42 Revealing Quotes about Two-Faced People
59 Results Quotes to Keep You Inspired
Image Credits
Chris Sikich from Philadelphia, USA, CC BY-SA 2.0 <https://creativecommons.org/licenses/by-sa/2.0>, via Wikimedia Commons
"Council President Clarke Attends Announcement About the Refurbishment of the 33rd and Oxford Basketball Court with Meek Mill 10-11-2018" by PHL Council is licensed under CC BY-NC-ND 2.0
"Council President Clarke Attends Announcement About the Refurbishment of the 33rd and Oxford Basketball Court with Meek Mill 10-11-2018" by PHL Council is licensed under CC BY-NC 2.0
I'm Alice Judy and AnQuotes is a fun hobby for me. We know that everyone loves a great quote and our mission here is simple – to be the best and most interesting quote site in the world! If you have quotes you would like us to cover, please contact us.