Louise Hay was an American author famous for her motivational self-help books. Her most popular books, You Can Heal Your Life and Heal Your Body, retold her recovery story from incurable cervical cancer. Hay also led support groups for people with HIV/AIDS during the AIDS epidemic. She rose to fame for her work with HIV/AIDS patients and was called to the Oprah Winfrey Show and The Phil Donahue Show in 1988.
She was also the founder of the Hay House publishing firm, which attracted many writers and even published the works of Deepak Chopra and Wayne Dyer. A movie about Louise Hay's life was also released, titled You Can Heal Your Life, which showed Hay's personal life, her teachings, and how she had implemented her teachings for her well-being. We have compiled a collection of the best Louise Hay quotes that will renew your faith and help you heal from within.
Here Are Some of the Most Inspiring Louise Hay Quotes
1."Remember, you have been criticizing yourself for years, and it hasn't worked. Try approving of yourself and see what happens." ― Louise L. Hay
2."Every thought we think is creating our future." ― Louise L. Hay
3."If we are willing to do the mental work, almost anything can be healed." ― Louise Hay, 'Heal Your Body A-Z'
4."I will not be distracted by noise, chatter, or setbacks. Patience, commitment, grace, and purpose will guide me." ― Louise L. Hay
5."The mental thought patterns that cause the most disease in the body are criticism, anger, resentment and guilt." ― Louise Hay
6."All that I seek is already within me." – Louise L. Hay, 'The Present Moment: 365 Daily Affirmations'
7."It's okay to learn from every experience, and it's okay to make mistakes." – Louise Hay
8."My day begins and ends with gratitude and joy." – Louise Hay
9."How you start your day is how you live your day, and how you live your day is the way you live your life." ― Louise Hay, 'Heal Your Body A-Z'
10."I am one with the power and wisdom of the Universe. I have all that I need." ― Louise Hay
11."Your mind is a tool you can choose to use any way you wish." ― Louise Hay
12."Blame is one of the surest ways to stay in a problem. In blaming another, we give away our power. Understanding enables us to rise above the issue and take control of our future." ― Louise Hay, 'You Can Heal Your Life'
13."I only speak positively about those in my world. Negativity has no part in my life." ― Louise Hay
14."My life gets more fabulous every day." – Louise Hay
15."Know that you are always safe. And also know that it's possible to move from the old to the new, easily and peacefully." – Louise Hay
16."Forgiveness is for yourself because it frees you. It lets you out of that prison you put yourself in." ― Louise Hay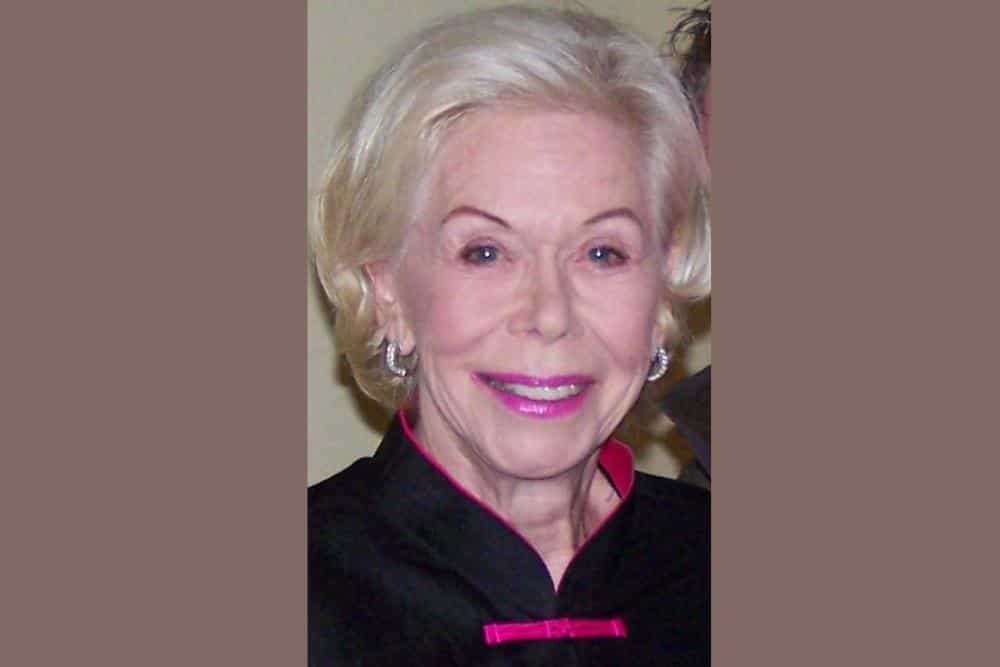 17."I do not fix problems. I fix my thinking. Then problems fix themselves." ― Louise Hay
18."You have the power to heal your life, and you need to know that. We think so often that we are helpless, but we're not. We always have the power of our minds…Claim and consciously use your power." ― Louise L. Hay
19."I am in the right place, at the right time, doing the right thing." ― Louise L. Hay
20."I have never understood the importance of having children memorize battle dates. It seems like such a waste of mental energy. Instead, we could teach them important subjects such as How the Mind Works, How to Handle Finances, How to Invest Money for Financial Security, How to be a Parent, How to Create Good Relationships, and How to Create and Maintain Self-Esteem and Self-Worth. Can you imagine what a whole generation of adults would be like if they had been taught these subjects in school along with their regular curriculum?" ― Louise L. Hay, You Can Heal Your Life
21."Love is the great miracle cure. Loving ourselves works miracles in our lives." ― Louise L. Hay
22."I have noticed that the Universe loves Gratitude. The more Grateful you are, the more goodies you get." ― Louise Hay
23."I am willing to release the need to be unworthy. I am worthy of the very best in life, and I now lovingly allow myself to accept it." ― Louise Hay
24."I say "Out" to every negative thought that comes to my mind. No person, place, or thing has any power over me, for I am the only thinker in my mind. I create my own reality and everyone in it." ― Louise Hay
25."In the infinity of life where I am; All is perfect, whole and complete; I no longer choose to believe in old limitations and lack, I now choose to begin to see myself; As the Universe sees me — perfect, whole, and complete." ― Louise Hay, You Can Heal Your Life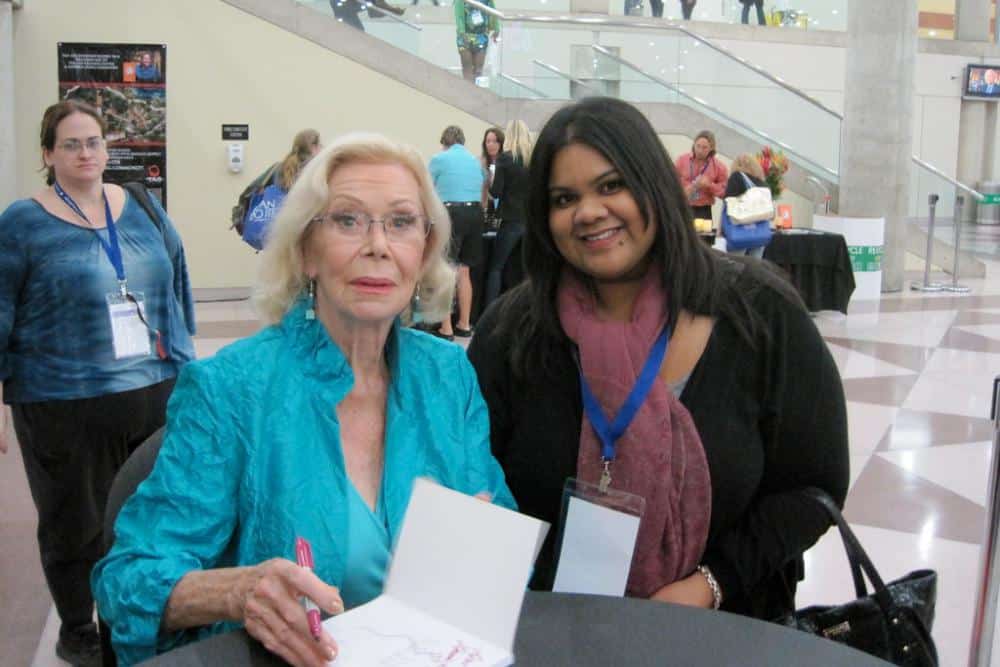 26."No matter where we live on the planet or how difficult our situation seems to be, we have the ability to overcome and transcend our circumstances." ― Louise Hay
27."When we expand our thinking and beliefs, our love flows freely. When we contract, we shut ourselves off. Can you remember the last time when you were in love? Your heart went ahhh!! It was such a wonderful feeling. It is the same with loving yourself, except that you will never leave once you have your love for yourself. It's with you for the rest of your life, so you want to make it the best relationship that you can have." ― Louise L. Hay
28."Think thoughts that make you happy. Do things that make you feel good. Be with people who make you feel good. Eat things that make your body feel good. Go at a pace that makes you feel good." ― Louise L. Hay, You Can Heal Your Life
29."You are the only person who thinks in your mind! You are the power and authority in your world." ― Louise Hay
30."All is well. Everything is working out for my highest good. Out of this situation, only good will come. I am safe." It will work miracles in your life." ― Louise Hay
31."When we create peace and harmony and balance in our minds, we will find it in our lives." ― Louise L. Hay, You Can Heal Your Life
32."If you want to understand your parents more, get them to talk about their own childhood, and if you listen with compassion, you will learn where their fears and rigid patterns come from. Those people who "did all that stuff to you" were just as frightened and scared as you are." ― Louise L. Hay, You Can Heal Your Life
33."I forgive you for not being the way I wanted you to be. I forgive you, and I set you free." ― Louise L. Hay, You Can Heal Your Life
34."How you start your day is how you live your day. How you live your day is how you live your life." ― Louise Hay, Heal Your Body A-Z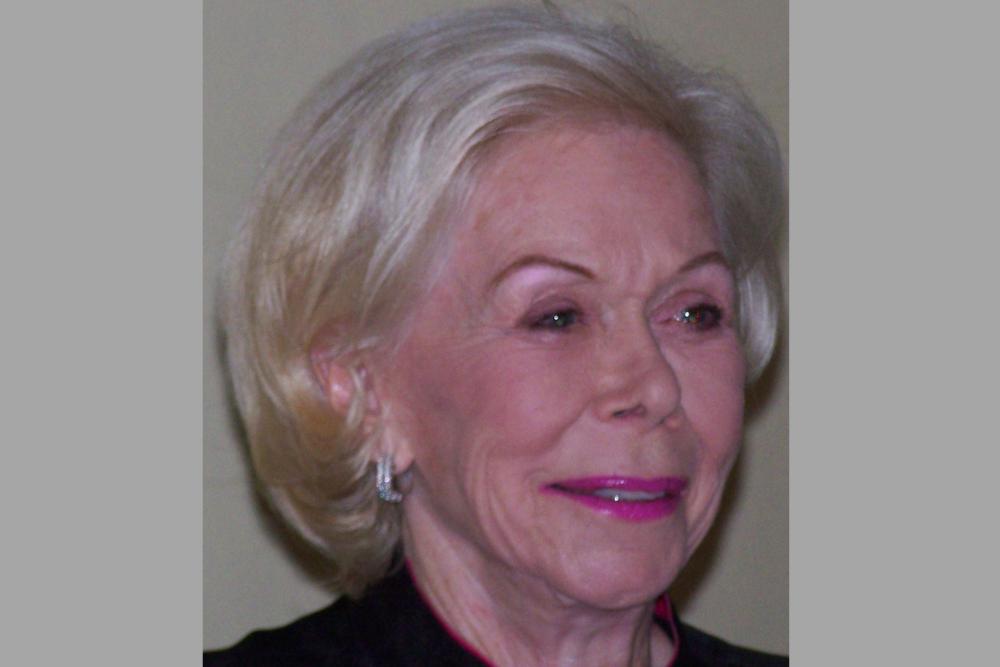 35."Your unique creative talents and abilities are flowing through you and are being expressed in deeply satisfying ways. Your creativity is always in demand." ― Louise Hay
36."Each day is a new opportunity. I chose to make this day a great one." ― Louise Hay
37."Well, I believe you created those experiences over and over because they mirrored something you believed about yourself. It doesn't really matter how long we have had a problem, or how big it is, or how life-threatening it is. The point of power is always in the present moment." ― Louise L. Hay, You Can Heal Your Life
38."Your thoughts and beliefs of the past have created this moment, and all the moments up to this moment. What you are now choosing to believe and think and say will create the next moment and the next day and the next month and the next year." ― Louise Hay
Louise Hay – These Simple Words Will Clean Your Mental State! | Life-Changing Advice
Listen to Louise Hay's words about change and transition and how to begin afresh by clearing your mental state.
Summary
Louise Hay was born in a low-income family and had a bad childhood with no basic care provided by her mother and stepfather, a heavy drinker. Hay shared her childhood struggles and memories in many interviews over the years. Nevertheless, her unfortunate circumstances did not stop her from sharing her struggles to empower others and becoming one of the most influential American authors and social activists of all time. Hay encouraged optimistic thinking through her written works and speeches and advised healing the mind and body through self-love. Most of her valuable advice and teachings have been mentioned in this Louise Hay quotes article. Feel free to read more inspirational and motivational quotes from the links mentioned below.
Related Articles
47 of the Most Encouraging Ram Dass Quotes
59 Inspirational Quotes about Results to Get You Motivated
39 You Can Do It Quotes to Keep You Inspired and Determined
Image Credit – "Kris meets the fabulous Louise Hay in NYC! 2011" by steve loya is licensed under this license, visit undefined?ref=openverse&atype=rich
Image Credit – Luxvandag, CC BY-SA 4.0 <https://creativecommons.org/licenses/by-sa/4.0>, via Wikimedia Commons
Image Credit – Heiko Antoni, CC BY-SA 3.0 <https://creativecommons.org/licenses/by-sa/3.0>, via Wikimedia Commons
Image Credit – Heiko Antoni, Public domain, via Wikimedia Commons
I'm Alice Judy and AnQuotes is a fun hobby for me. We know that everyone loves a great quote and our mission here is simple – to be the best and most interesting quote site in the world! If you have quotes you would like us to cover, please contact us.