There are billions of people in this world, but only a handful are confident enough to bet on themselves and realize their dreams. You are conditioned by society to be part of the crowd and keep your head down. They criticize and judge you for your ambition and decisions, but they do not understand your vision.
When no one is willing to believe in you, do not let yourself question your choices. Go ahead and bet on yourself because your own support for your dreams matters the most. Here are some inspiring bet-on-yourself quotes to get you started!
Bet on Yourself Quotes
1. "I like being tested. I get as scared as anyone. But the feeling of putting yourself on the line, betting on your talent and having it work; that's the most exhilarating feeling in the world." — Conan O'Brien
2. "He was at a starting point which makes many a man's career a fine subject for betting if there were any gentlemen given to that amusement, who could appreciate the complicated probabilities of an arduous purpose." — George Eliot
3. "Always bet on yourself, no matter what the odds are. It means more to be in the race than to watch the victory laps from the stands." — Pete Wentz
4. "You had to have a unanimous jury verdict, and one percent of contributory negligence barred all recovery. It was so satisfying to realize I could do it. And I'll tell you what motivated me: competitiveness. I was betting on myself. That's what a contingent-fee lawyer does." — Joe Jamail
5. "You must always be prepared to place a bet on yourself by heading in a direction that others seem to fear." — Robert Greene
6. "Have you ever heard of the law of large numbers? If you carry on betting large sums day after day, then sooner or later you are bound to win everything back, as far." — Boris Akunin
7. "I could describe my career in two words: who knew. I was on the path to becoming a professional baseball player but got injured in college. When I decided to move out to L.A. to try acting, nobody was betting on me, not even my family. But it's always been that way for me; nothing has come easy." — Shemar Moore
8. "As far as the gambling debts on there, not one cent was any type of sports betting. It's just something, obviously, I'm not proud of because it drags a lot of other people into this than I'd want. It's something I'm continuing to deal with." — Darren McCarty
9. "I focus on supporting high-quality early childhood health care and education. By betting my resources on very young children, I know I'm making an investment that pays guaranteed dividends with a high rate of return." — J. B. Pritzker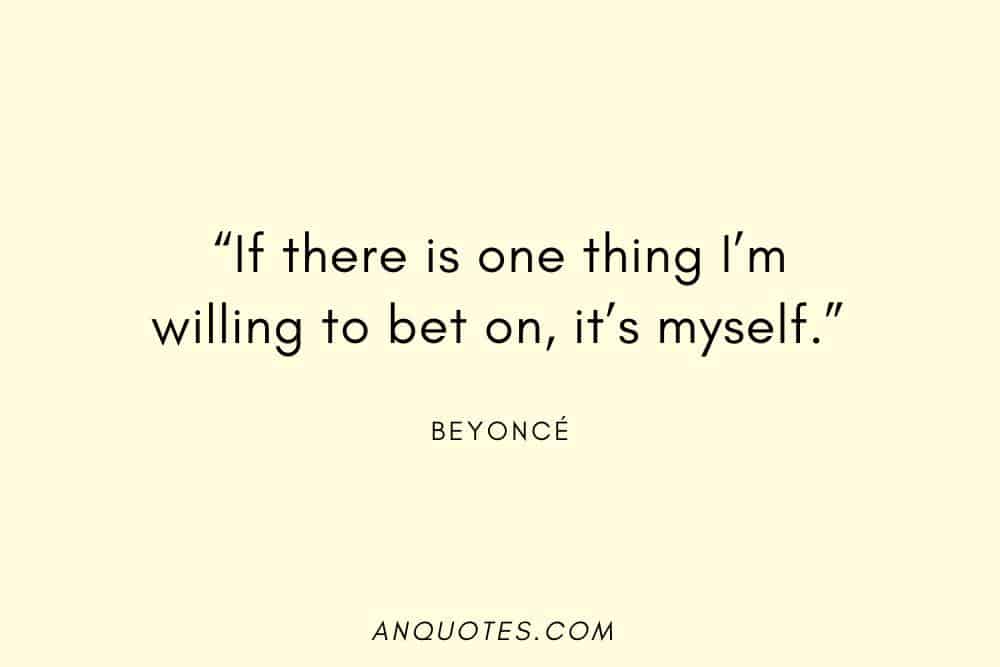 10. "If there is one thing I'm willing to bet on, it's myself." — Beyoncé
11. "If you don't like trading, gambling, and betting, then you don't like living." — William C. Brown
12. "You're better off betting on a horse than a man. A horse may not be able to hold you tight, but he doesn't want to wander from the stable at night." — Betty Grable
13. "In politics, nothing happens by accident. If it happens, you can bet it was planned that way." — Franklin D. Roosevelt
14. "It's one thing to bet on red or black and know that you are betting on red or black. It's another to bet on a form of red and not to know it." — Michael Lewis
15. "Heaven knows where I'll end up – but it's a safe bet that I'll never be at the top of anything! Nor do I particularly care to be." — H. P. Lovecraft
16. "Everybody knows that England is the world of betting men, who are of a higher class than mere gamblers: to bet is in the English temperament." — Jules Verne
17. "Trading is more or less like betting or gambling, but only without the pleasure show of the game." — William C. Brown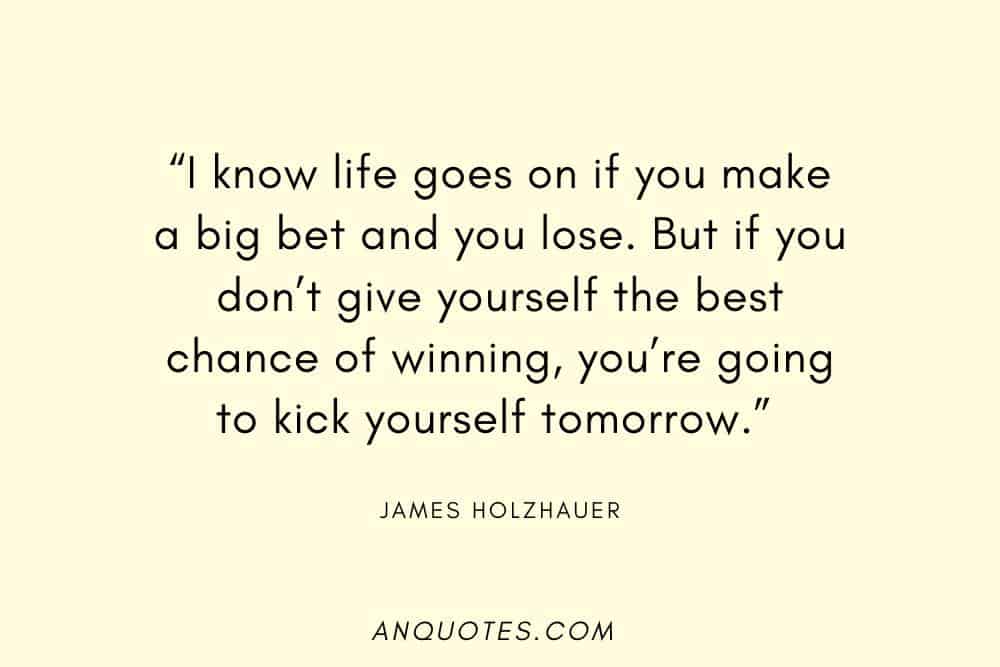 18. "I know life goes on if you make a big bet and you lose. But if you don't give yourself the best chance of winning, you're going to kick yourself tomorrow." — James Holzhauer
19. "The storm hit with all the fury of a woman who'd been dieting for six months, only to discover she'd gained four pounds." — Alan Dean Foster
20. "He has no ABCD friends at college. He avoids them, for they remind him too much of the way his parents choose to live, befriending people not so much because they like them, but because of a past they happen to share." — Jhumpa Lahiri
21. "What is faith but a kind of betting or speculation after all? It should be, I bet that my Redeemer liveth." — Samuel Butler
22. "I'd be willing to bet you, if I was a betting man, that I have never bet on baseball." — Pete Rose
23. "Perhaps we are fascinated by cats because such a small animal can contain so much independence, dignity, and freedom of spirit. Unlike the dog, the cat's personality is never bet on a human's. He demands acceptance on his own terms." — Lloyd Alexander
24. "He wore eyeliner and gauged his ears and bought intentionally offensive t-shirts off the internet, which he would then wear to the shop, betting Jack that today was the day he'd get punched in the mouth by a swamper." — Ania Ahlborn
25. "I'm not a betting woman, but I have $50 on Secretariat with an old director friend of mine." — Shirley Booth
26. "The number of realists who are betting that both the 'economy gets healthy soon' and this government gets spending under control is a tiny group, indeed." — Bob Beauprez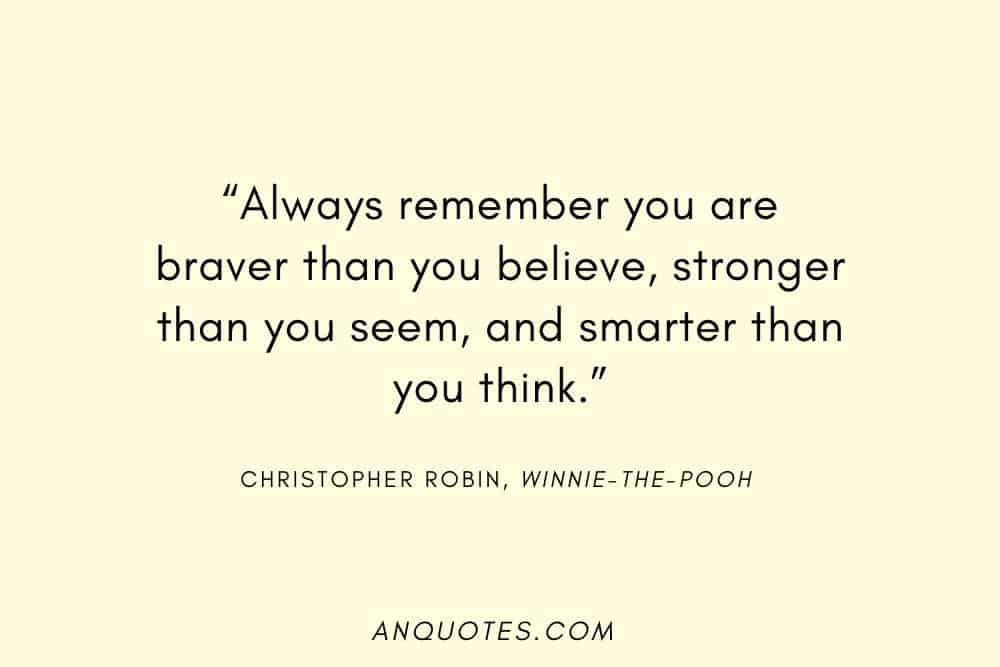 27. "Always remember you are braver than you believe, stronger than you seem, and smarter than you think." — Christopher Robin, Winnie-the-Pooh
28. "Fortune-telling was quantum betting, a competitive scrying of variably likely outcomes." — China Mieville
29. "I don't think people were betting on me, but they were giving me a chance. I think I rode a wave there by being different in appearance than the girls who preceded me." — Elisabeth Rohm
30. "Sports betting is all about money management, so the most money won on one event is not the most important thing." — Bruce Dern
31. "Yes, it's true I once knocked out a horse. It was at a fiesta in my mother's hometown of Guarare. Someone bet me a bottle of whiskey that I couldn't do it." — Roberto Duran
32. "When Hitler declared war on the United States, he was betting that German soldiers, raised in the Hitler Youth, would always outfight American soldiers, brought up in the Boy Scouts. He lost that bet. The Boy Scouts had been taught how to figure their way out of their own problems." — Stephen E. Ambrose
BET EVERYTHING ON YOURSELF! (Watch This Before You Give Up) – Steve Harvey
Watch Steve Harvey tell you about the importance of not giving up on yourself.
Summary
You can have all the support in the world, but your dreams won't come true if you do not believe in yourself. Belief in your abilities won't develop easily, but it will eventually become your strength. So, fight until you can and bet on yourself to stay focused and reach your goals.
Related Articles
Fascinating Noël Coward Quotes
Thought-Provoking Cleverness Quotes
I'm Alice Judy and AnQuotes is a fun hobby for me. We know that everyone loves a great quote and our mission here is simple – to be the best and most interesting quote site in the world! If you have quotes you would like us to cover, please contact us.