Blonde hair was natively found in the people of Fiji, Solomon Islands, Vanuatu, and some Asian countries. However, it has made its way to various parts of the world. It occurs due to the absence or low levels of a pigment called melanin, which is responsible for darkening your skin and hair.
Blonde hair color is usually associated with beauty in the Western culture, especially female beauty. In this article, we will share some of the most famous blonde quotes to show how popular this hair color actually is.
Here Are the Most Famous Blonde Quotes of All Time
1."I'm not offended by all the dumb blonde jokes because I know I'm not dumb… and I also know that I'm not blonde." — Dolly Parton
2.+There's nobody in the world like me. I think every decade has an iconic blonde, like Marilyn Monroe or Princess Diana and, right now, I'm that icon." — Paris Hilton
3."It's great to be a blonde. With low expectations it's very easy to surprise people." — Pamela Anderson
4."I like to feel blonde all over." — Marilyn Monroe
5."Picasso had his pink period and his blue period. I am in my blonde period right now." — Hugh Hefner
6."I was in love with a beautiful blonde once. She drove me to drink. That's the one thing I'm indebted to her for." — W. C. Fields
7."The ugly duckling is a misunderstood universal myth. It's not about turning into a blonde Barbie doll or becoming what you dream of being; it's about self-revelation, becoming who you are." — Baz Luhrmann
8."Going blonde is like buying yourself a light bulb!" — Heidi Klum
9."My real hair color is kind of a dark blonde. Now I just have mood hair." — Julia Roberts
10."At the end of the day, stick up for yourself whether you have spiky hair, long hair, blonde hair, black hair, whatever it is, stick up for yourself and go for your dreams because at the end of the day, you can pretty much accomplish anything if you put your mind to it." — Michael Sorrentino
11."I can't tell you the number of people that are like, 'Has anyone ever told you you look like a blonde Liv Tyler?' And at this point, I'm like, 'Yes… yes, I've been told that.' I mean, she's beautiful. It's not like I'm not totally flattered by it, but then again, I think I look like myself." — Gillian Jacobs
12."In 'Thor,' that was my own hair. I grew it out. But I have naturally curly, blonde hair, so I'll never look like that. By the time I got to 'The Avengers,' I had come off two other films, which required me to have it very short. So I dyed it again and it was long enough to use a part of my hairline." — Tom Hiddleston
13."The ancient Greek philosophers were blonde and blue-eyed and, even then, talked about how their race was mixed with others and how this affected their society negatively. When there were no more natural blondes and no more blue eyes in Greece, they incidentally stopped producing great philosophers." — Varg Vikernes
14."Sadly, I'm not a natural redhead. But, I prefer my red hair to my blonde hair." — Amybeth McNulty
15."Tall, sandy blonde, with sort of blue eyes, skinny in places, fat in others. An average gal." — Uma Thurman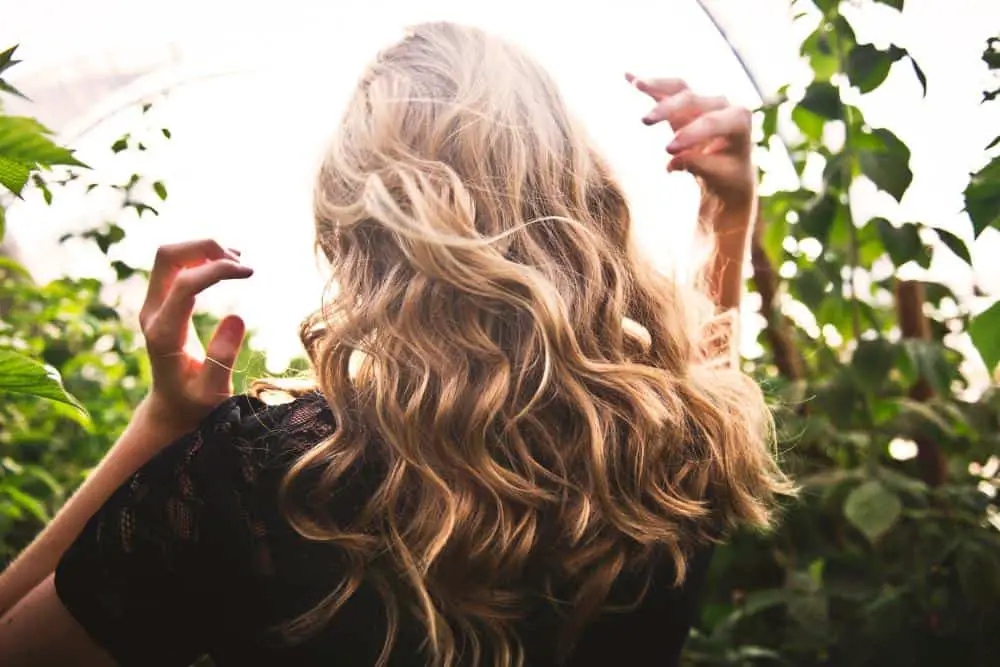 16."As a brunette, I had previously been this serious actress. Then I became a blonde and got to play a completely different, comic role." — Loni Anderson
17."The best part of being blonde is forgivable momentary lapses of common sense." — Caity Lotz
18."My hair had been dyed blonde for 'Dredd.' After 'Dredd,' I was really fried because of the blonde hair dye, and so I cut it into a bob with bangs and that's how it was during 'Being Flynn.'" — Olivia Thirlby
19."During the era when women were burning their bras – which, by the way, they never actually did – but when women were first becoming liberated, I was 23. And I met a woman who asked, 'Don't you feel bad because you're sort of acting like the stupid airhead blonde?' And I totally surprised myself. I said, 'Liberation can also come from the inside.'" — Goldie Hawn
20."I'm a dark blonde, yes. I dyed my hair blue, then black, when I was 14. I thought the colour was more flattering and matched my skin tone. I don't think I'd ever change back unless it was for a film." — Eva Green
21."The brunette phase just came about because I was fed up with this 'Blonde Angel Image'. The rebel in me demanded a new color." — Magdalena Neuner
22."I was a big Guns N' Roses fan when I was seven. My friend who lived across the street had long dark curly hair and I had long blonde hair, so I'd dress up as Axl and she'd be Slash, and we'd rock out in front of the mirror singing 'Patience'." — Kirsten Dunst
23."I enjoy flitting around between hair colors. I find it fascinating when people think I'm naturally blonde, as I've only been blonde for about two seconds. People pay more attention to you as a blonde; it's also easier for people to assume you're a ditsy young actress. Of course, I am a ditsy young actress – well, maybe not ditsy." ― Holliday Grainger
24."Stand-up is a weird animal. There are people who really want to know what you think about things, your opinion on life. But then there are people who think you're just that beautician in 'Legally Blonde,' who doesn't have opinions on anything. Or that I'm Stifler's mom and hot for it all the time." ― Jennifer Coolidge
25."The myth of the strong black woman is the other side of the coin of the myth of the beautiful dumb blonde." ― Eldridge Cleaver
26."The best part of being blonde is forgivable momentary lapses of common sense." ― Caity Lotz
27."I don't think it's true that blondes have more fun… Trust me, it is not true!" ― Mila Kunis
28."People keep asking me if I am having more fun, being blonde, but I always have fun! Whether I'm blonde, redhead, or brunette! I always have fun." ― Kelly Clarkson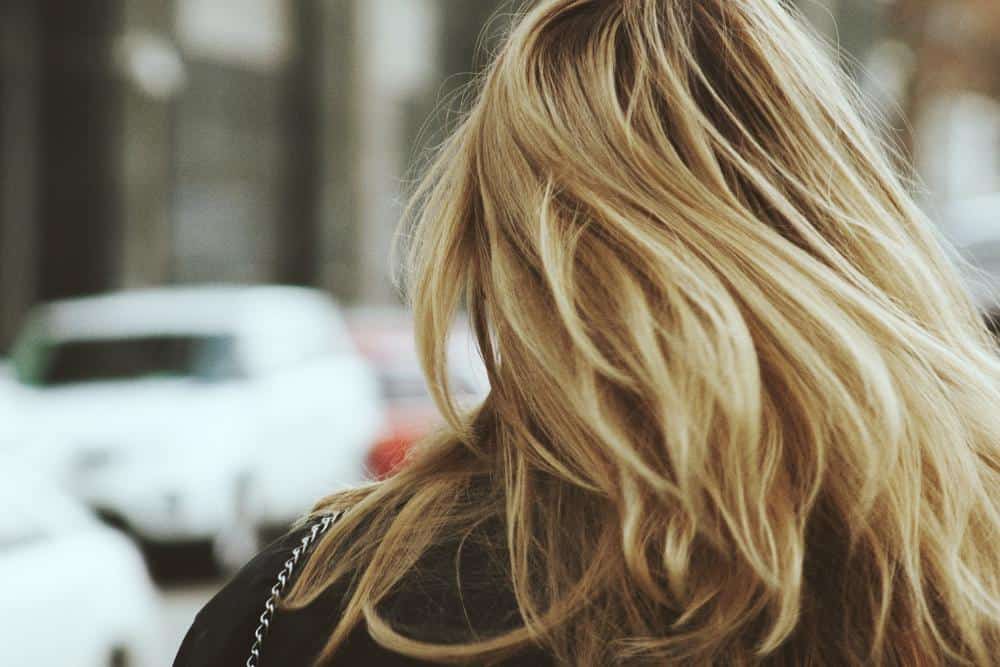 29."If I have only one life . . . let me live it as a blonde." ― Shirley Polykoff
30."When I'm a blonde, I can say the world is purple, and they'll believe me because they weren't listening to me." ― Kylie Bax
31."Blonde or brunette, this rhyme applies, happy is he who knows them not." ― Francois Villon
32."The thing that bugged me the most about the blonde women was that they just smiled and nodded and smiled and nodded. I could never tell what they were thinking." ― Ellie Lofaro
33."Gentlemen prefer blondes." ― Anita Loos
34."That gentlemen prefer blondes is due to the fact that, apparently, pale hair, delicate skin and an infantile expression represent the very apex of frailty which every man longs to violate." ― Alexander King
35."It isn't that gentlemen really prefer blondes, it's just that we look dumber." ― Anita Loos
36."It is possible that blondes also prefer gentleman." ― Mamie Van Doren
37."Being blonde is definitely a different state of mind. I can't really put my finger on it, but the artifice of being blonde has some incredible sort of sexual connotation. Men really respond to it." ― Madonna Ciccone
38."I really enjoyed being a blonde. Men were more friendly and flirtatious. My face looked more worldly. It took the innocence away. It could be the new me." ― Stephanie Zimbalist
39."I always say now that I'm in my blonde years. Because since the end of my marriage, all of my girlfriends have been blonde." ― Hugh Hefner
40."Picasso had his pink period and his blue period. I am in my blonde period right now." ― Hugh Hefner
41."You can sleep with a blonde, you can sleep with a brunette, but you'll never get any sleep with a redhead!" ― Jamie Luner
42."The hippies wanted peace and love. We wanted Ferraris, blondes and switchblades." ― Alice Cooper
43."Some women are born blonde. Some achieve it. Being blonde doesn't have anything to do with your natural hair color. It's an attitude." ― Elaine Viets"I was never a dangerous woman. I'm not the prissy blonde woman that could take your husband away." ― Catherine Deneuve
44."I have always liked the contrast between being blonde and having dark features." ― Rita Ora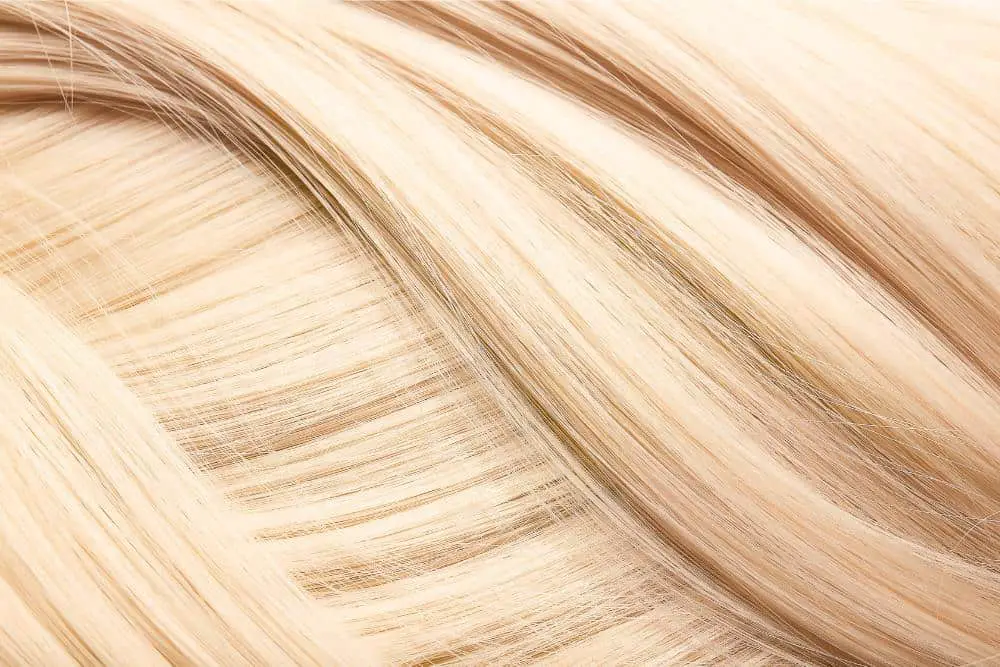 Famous Blonde Quotes
Check out these funny blonde quotes and sayings by famous people that will stick with you for a long time.
Summary
So, this list pretty much sums up the most famous blonde quotes by celebrities and other people. People always have something to say when it comes to blonde hair, especially blonde women. This list is a real representation of that.
Related Articles
67 of the Most Hilarious Jerry Seinfeld Quotes
55 Motivating Quotes by Steven Furtick
51 Smart Quotes by Danny DeVito
I'm Alice Judy and AnQuotes is a fun hobby for me. We know that everyone loves a great quote and our mission here is simple – to be the best and most interesting quote site in the world! If you have quotes you would like us to cover, please contact us.