Regarded as one of the biggest franchises in the realm of animated movies, Minions has risen beyond the stature of typical Hollywood flicks. It has accumulated a huge fan following amongst audiences of all ages. Even people who don't appreciate the movie itself express immense love for the characters. The fun, quirky and entertaining characters are amazing to watch. They provide an immersive experience for viewers who can laugh along with their jokes.
The Minions franchise has featured two movies with another one in production. They are a spinoff of the Despicable Me movies that within themselves were instant hits. Audiences, critics and public in general recognize the tiny yellow handymen because of random clips and memes that continue to appear on social media. Here is a compilation of the best quotes from the Minions that have put millions in a fit of laughter.
Hilarious Minion Quotes
1. "C'est banana! Hahaha! Miam Miam! Huh?" – Minions
2. "Doesn't it feel so good to be bad?" – Scarlet Overkill
3. "Gentlemen do not steal ladies' crowns!" – Queen Elizabeth II
4. "No, no, no! Hey, a piñata!" – Minions
5. "Banana!" – Stuart
6. "Uh, la cucaracha?" – Kevin
7. "So … you came for the queen's crown, did ya? Well, you're gonna have to get through me! The keeper of her crown!" – Keeper of the Crown
8. "Villains, this is no longer a coronation! It is an execution! Get them!" – Scarlet Overkill
9. "Freeze ray!" – Young Gru
10. "Work for me, and all this will be yours: respect, power …"- Scarlet Overkill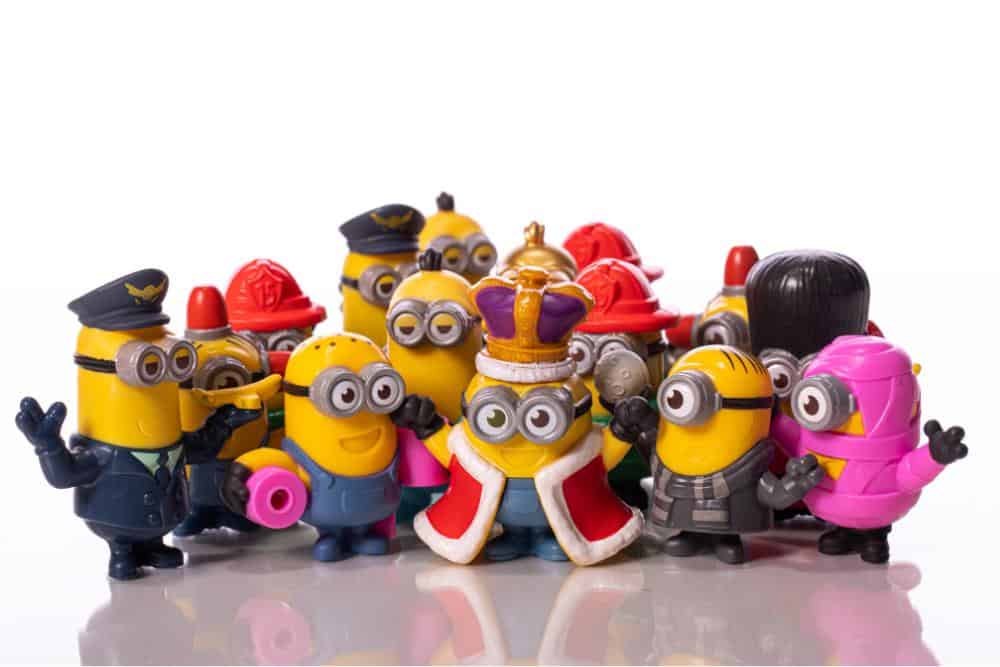 11. "Once upon a time, there were 3 little pigs. One fateful day, the pigs encountered a big, bad wolf who had a wonderful surprise for them. The wolf offered the 3 piggies and all their friends a job working for her. Everyone would be so happy. All the 3 little piggies had to do was just steal one little crown that the beautiful wolf had wanted ever since she was a penniless little street cub, unloved and abandoned … but that crown would mean she was a princess, and everybody loves the princess, so the wolf sent the piggies to get that crown … but the little piggies weren't up to the challenge. They failed their mission, so the wolf huffed and puffed, and she blew them off the face of the earth! The end." – Scarlet Overkill
12. "I'm going to get all my favorite villains to sign my magazine! Scarlet Overkill! If I was a minion, that's who I would want to work for." – Tina
13. "Minions! Minions have been on this planet far longer than we have. They go by many names, Dave, Carl, oh, that one is Norbit. He is an idiot. They all share the same goal: To serve the most despicable master around." – Narrator
14. "You stole my dream. I was going to conquer England someday. There was going to be a coronation, and I was going to be made queen. Every moment was planned. I'd wear a dress so sparkly it glowed, and everyone who ever doubted me would be watching and they would be crying. I was going to be the picture of elegance and class, and you pinheads screwed it up!" – Scarlet Overkill
15. "King Bob!" – Bob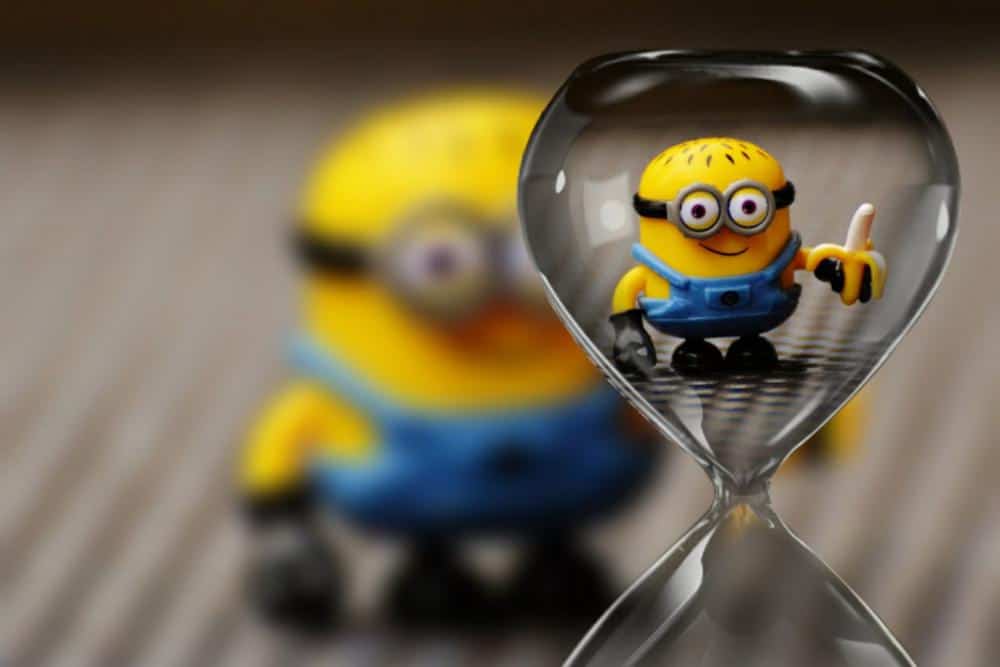 16. "Steal me the crown, and all your dreams come true. Respect power!" – Scarlet Overkill
17. "You think it's funny to mock the elderly, do ya?" – Keeper of the Crown
18. "This is Queen Elizabeth, ruler of England. I love England. Their music, the fashion. I'm seriously thinking about overthrowing it someday. Anyway, This pale drink of water oversees it all. I'm her biggest fan, loved her work. And I really, really, really want her crown!" – Scarlet Overkill
19. "By the time she was 13, she built a criminal empire!" – Tina
20. "I don't want you to take this the wrong way, but I hate you. I thought I could get over what you did, but I feel so betrayed." – Scarlet Overkill
21. "This is torture! Guys, cut it out! This is really unprofessional!" – Herb Overkill
22. "Kevin felt pride. He was going to be the one to find his tribe the biggest, baddest villain to serve. Stuart felt hungry, mostly. He was going to be the one to eat this banana, and Bob, Bob was frightened of the journey ahead." – Narrator
23. "So get comfortable, Minions. Get real, real comfortable. Because this is where you're going to spend the rest of you worthless, little lives." – Scarlet Overkill
24. "We were born with flippers! … No? Just me? Okay." – Frankie Fishlips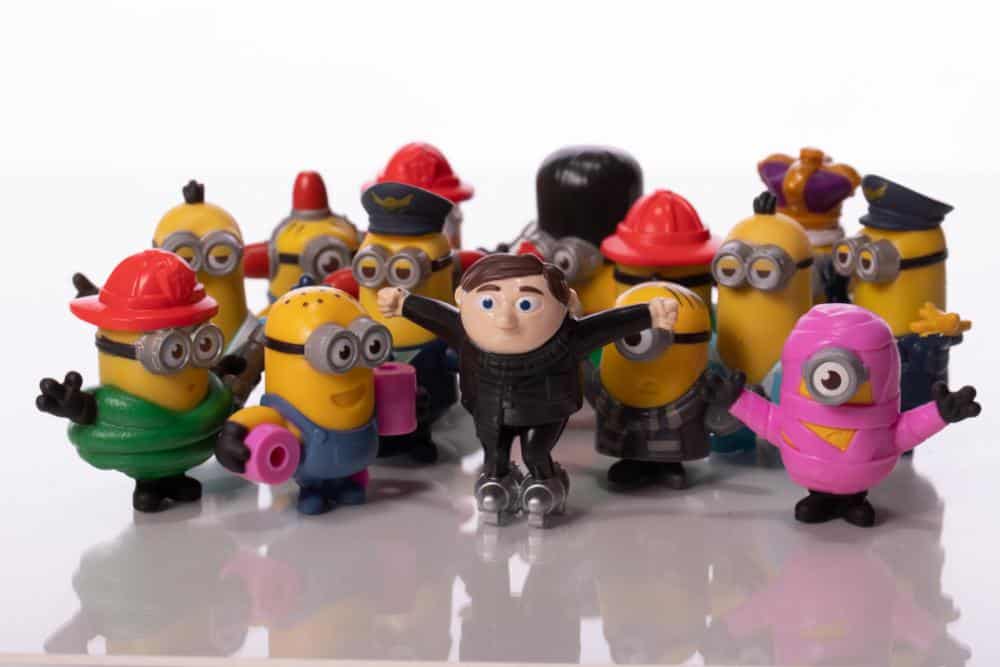 25. "No, no, no, no, Kevin, let me do it, let me do it, spita." – Stuart
26. "So that's your plan? Make yourself a bigger target?" – Scarlet Overkill
27. "Villain-Con!" – Bob
28. "Herb, seriously, I want to dig up that William Shakespeare so he can see what true writing is. I love it!" – Scarlet Overkill
29. "Mi bellas!" – Stuart
30. "You have no idea who you're messing with! I am the greatest supervillain of all time!" – Scarlet Overkill
31. "Oh Walter, look, these adorable little freaks are headed to Orlando too!" – Madge
32. "Are you really going to allow that little penguin to make off with my crown?" – Scarlet Overkill
33. "Bello." – Kevin
34. "I think, yes, I think we're gonna have to break up. And it's not you … oh, wait hold on … It is you. It's a hundred percent you!" – Scarlet Overkill
35. "And that is how the Minions found their new boss! He was cunning! He was evil! He was perfect! He was … despicable!" – Narrator
36. "I missed you. H. It's me, I'm the H. Also there was no bird. Also me." – Herb Overkill, 'Minion'.
37. "Oh, it's so beautiful. So fashion forward. So Valentino." – Scarlet Overkill, 'Minions'.
38. "Oh. It's you. Everyone, this is one of the little fellows who stole the monarchy from me. And how's that working out for you?" – The Queen, 'Minions'.
39. "Hello, Fred. FYI, your dog has been leaving little bombs all over my yard, and I don't appreciate it."
– Gru, 'Despicable Me'.
40. "And once the moon is mine, the world will give me whatever I want to get it back! And I will be the greatest villain of all time! That's what I'm talkin' 'bout." – Gru, 'Despicable Me'.
41. "And please bless that someone will adopt us soon, and that the mommy and daddy will be nice and have a pet unicorn. Amen." – Agnes, 'Despicable Me'.
42. "This time, good triumphs, and the moon has been returned to its rightful place in the sky. But once again, law enforcement is baffled, leaving everyone to wonder, who is this mysterious hero? And what will he do next?" – News Reporter, 'Despicable Me'.
43. "Fear not, for here come the gallant knights to save us!" – Margo, 'Despicable Me 2'.
44. "This is just gonna take an momento. I am throwing a big Cinco de Mayo party, and I'm gonna need 200 of your best cupcakes, decorated with the Mexican flag. " – Eduardo, 'Despicable Me 2'.
45. "If it picks up any traces of the serum, the center of your belt buckle will make a sound like this. Mee-mo!!! Mee-mo!!! Mee-mo!!!" – Lucy, 'Despicable Me 2'.
46. "I promise that this wig will transform you from ugly to irresistible." – Flyod, Despicable Me 2
Minions – Mini-Movie – Illumination
Here is the Minions Mini-Movie; Illumination for those who want to experience a short glimpse of what the yellow characters are like in terms of hilariousness. It's not so much about the characters themselves but how they act and deliver their lines. The actions that they portray are absolutely hilarious and this 4-minute clip provides the best highlight for beginners. Watch the video here and try controlling your laugh throughout it.
Summary
Minions' quotes are not just hilarious but entertaining in their own unique ways. The entire franchise, its spinoffs and mini movies are fun, distinct and amazing characters that are much loved by audiences across the country. What's more is that this franchise has gathered a following for itself that transcends beyond conventional boundaries building a fan base that is unparalleled in its own right. The Minions movies are must-watch flicks and these quotes provide insight into what the movies are like.
Related Articles
33 Comforting Quotes About Resting
78 Motivating Prayer Quotes You Need to Learn To Live Calmly
134 Quotes about Inner Peace that Will Bring Serenity in Your Life
I'm Alice Judy and AnQuotes is a fun hobby for me. We know that everyone loves a great quote and our mission here is simple – to be the best and most interesting quote site in the world! If you have quotes you would like us to cover, please contact us.