Sir James Paul McCartney, more commonly known simply as Paul McCartney, is a music icon who has ruled the industry for more than 4 decades. He has various roles to his credit being a singer, record and film producer, songwriter and musician. Paul McCartney rose to fame as the lead bassist, co-lead vocalist and co-songwriter for the legendary band, The Beatles.
His approach to life, music and other aspects in personal as well as professional capacities has truly been unique. Over the years, he has given the world a lot to remember him by and although his performances and concerts are now limited, he remains one of the most successful composers and performers in history. Paul McCartney has given the people more than just amazing music.
Here is a recollection of some of the most fascinating quotes from Sir Paul McCartney about career, music and life itself.
Profound Paul McCartney Quotes
1."I don't work at being ordinary."
2."I used to think anyone doing anything weird was weird. Now I know that it is the people that call others weird that are weird."
3."We live in hope of deliverance from the darkness that surrounds us."
4."The trouble with fame and riches is that you have more than one guitar."
5."Meditation is a lifelong gift. It's something you can call on at any time."
6."I'm not religious, but I'm very spiritual."
7."All the lonely people. Where do they all belong?"
8."I think that, particularly in the old days, the spirit of The Beatles seemed to suggest something very hopeful and youthful."
9."The thing is, we're all really the same person. We're just four parts of the one."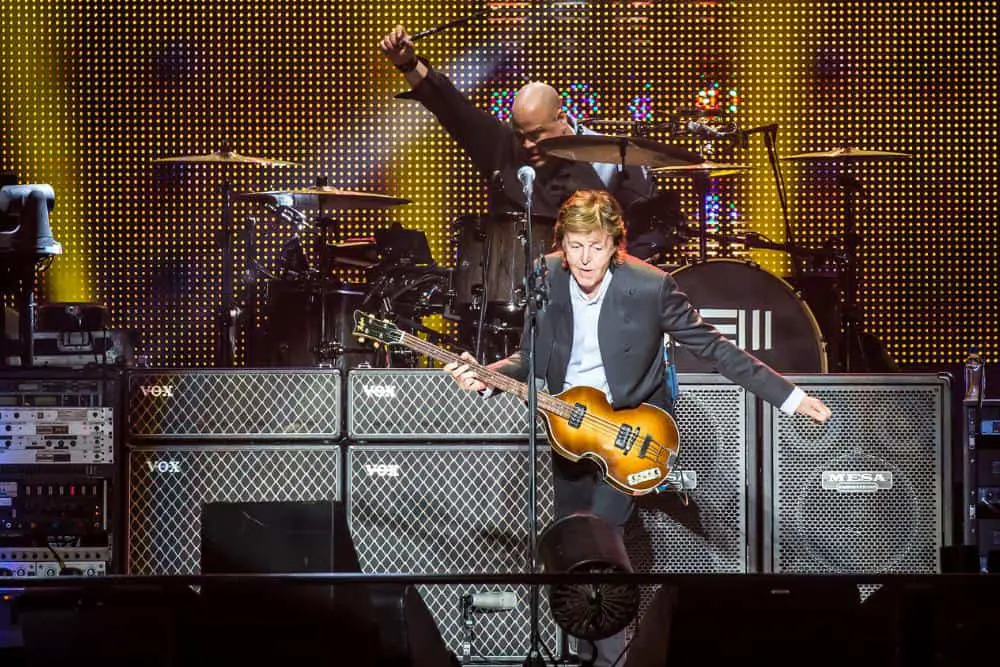 10."She loves you and you know that can't be bad."
11."There are only four people who knew what The Beatles were about anyway."
12."Be cool and you'll be alright. That's rock & roll religion."
13."I love the past. There are parts of the past I hate, of course."
14."I thought the only lonely place was on the moon."
15."I hate the idea of success robbing you of your private life."
16."Criticism didn't really stop us and it shouldn't ever stop anyone, because critics are only the people who can't get a record deal themselves."
17."There's nothing you can do that can't be done."
18."We can work it out. Life is very short, and there's no time for fussing and fighting, my friend."
19."I don't care too much for money, money can't buy me love."
20."It gets dangerous when you start believing your own legacy. That's why I've not gone back."
21."Fight for the right to live in freedom!"
22."I saw that Meryl Streep said, 'I just want to do my job well.' And really, that's all I'm ever trying to do."
23."I feel like I'm running in a figure of eight, don't know if I'm coming or going, early or late."
24."I've got to admit it's getting better. It's a little better all the time."
25."Listen to the color of your dreams."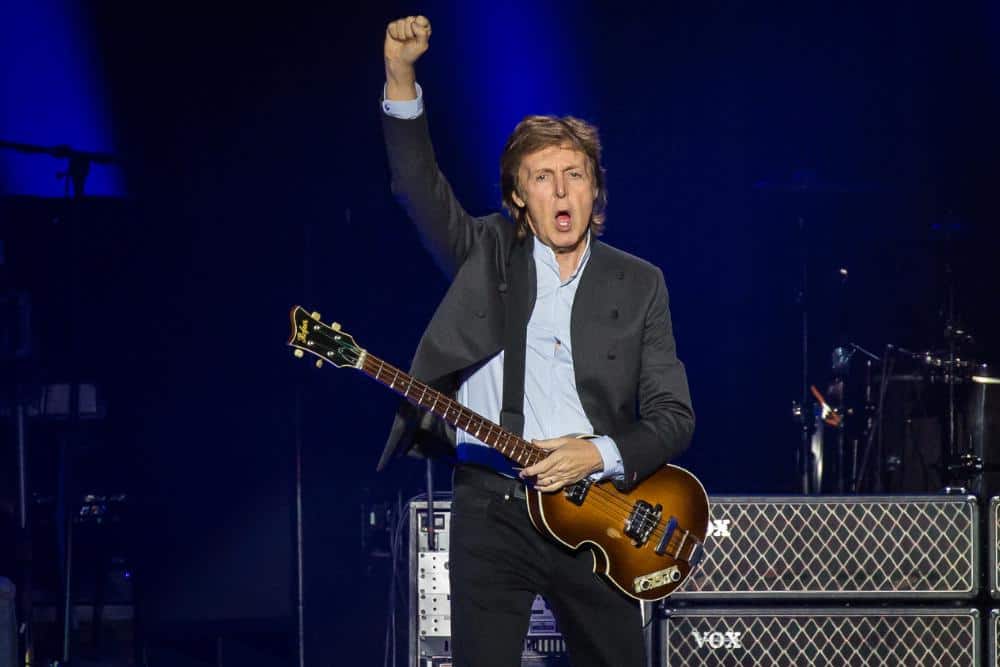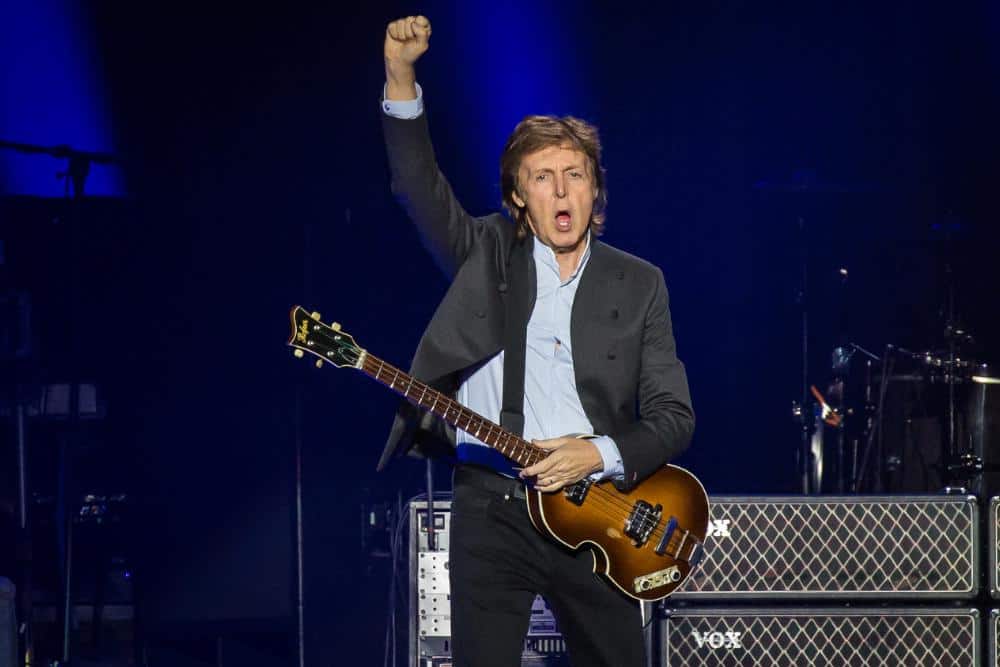 26."If children are studying the 20th century, I'm in their textbooks."
27."There will be an answer. Let it be."
28."It's hard to follow my own act. But the only answer to that would be to give up after The Beatles. I only had two alternatives. Give up or carry on."
29."Sadness isn't sadness. It's happiness in a black jacket."
30."Nothing pleases me more than to go into a room and come out with a piece of music."
31."Music is like a psychiatrist. You can tell your guitar things that you can't tell people. And it will answer you with things people can't tell you."
32."But with writers, there's nothing wrong with melancholy. It's an important color in writing."
33."Songs have some kind of structure that connects with people's hearts."
34."It's a powerful thing when you are hearing your friend on a very beautiful song."
35."I like the idea that people hear my stuff, and if it's commercially successful, that's a good sign that it's being heard."
36."It's also not unusual for writers to look backward as that's your pool of resources."
37."One of my biggest thrills still is sitting down with a guitar or a piano and just out of nowhere trying to make a song happen."
38."I'm really glad that most of our songs were about love, peace, and understanding."
39."Putting two songs together, I've always loved that trick when it works."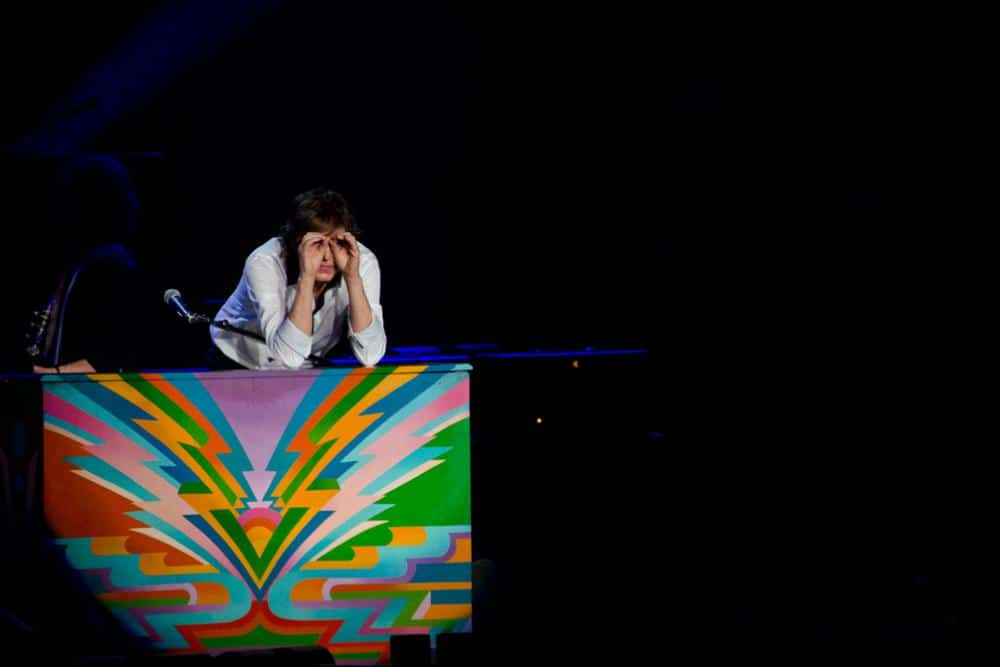 40."It was Elvis who really got me hooked on beat music. When I heard 'Heartbreak Hotel' I thought, this is it."
41."Take a sad song and make it better."
42."Lyricists play with words."
43."There's nothing as glamorous as a record store to me."
44."I'm always trying to do better music. I don't know if I've written my best song yet. That's the big question. It doesn't stop you from trying."
45."A hundred years from now, people will listen to the music of The Beatles the same way we listen to Mozart."
46."I think the pop industry is still a young man's game."
47."Buy, buy, says the sign in the shop window; Why, why, says the junk in the yard."
48."I'd like to be able to go on holiday and not to have to hold my belly in for two whole weeks."
49."I had this song called 'Helter Skelter', which is just a ridiculous song. So we did it like that, 'cuz I like noise."
50."I don't take me seriously. If we get some giggles, I don't mind."
51."And I loved Fats Waller. I love his instrumental abilities, his vocal abilities, and his sense of humor."
52."Hamburg totally wrecked us. I remember getting home to England and my dad thought I was half-dead. I looked like a skeleton, I hadn't noticed the change, I'd been having such a ball!"
53."None of us wanted to be the bass player. In our minds, he was the fat guy who always played at the back."
54."I have no problem with bootlegs, although every time I say that, my lawyer says, 'Oh yes you do.'"
55."The rumors of my death have been exaggerated greatly."
56."At the end of The Beatles, I really was done in for the first time in my life."
57."We knew it was coming, but we tried to pretend we didn't know it was coming."
58."I don't have any desire to learn. I feel it's like a voodoo, that it would spoil things if I actually learnt how things are done."
59."Having a beard is natural. When you think about it, shaving it off is quite weird."
60."She's lovely, great. She was very friendly. She was just like a mum to us."
61."You can judge a man's true character by the way he treats his fellow animals."
62."Microphones are just like people. They get scared if you shout at them."
63."In the end, the love you take is equal to the love you make."
64."And what's the point of changing when I'm happy as I am?"
65."For you know that it's a fool who plays it cool, by making his world a little colder."
66."If you love your life, everybody will love you too."
67."I found out that love was more than just holding hands."
68."The best thing I ever saw was a man who loved his wife."
69."I realized marveling at nature was a deep pleasure of mine."
70."Will you still need me, will you still feed me, when I'm sixty-four?"
71."Lady Madonna lying on the bed listen to the music playing in your head."
72."To this day, if I ever meet grownups who play ukulele, I love 'em."
73."Love is all you need."
74.Somewhere down the line, everyone must pay for their misdeeds."
75."If you can play your stuff in a pub, then you're a good band."
76."I don't ever try to make a serious social comment."
77."We probably seem to be anti-religious… none of us believe in God."
78."Think globally, act locally."
Paul McCartney Carpool Karaoke
If you want to get a hint of what Paul McCartney is like in a fun, casual environment, this episode of James Corden's famous Carpool Karaoke segment is a must-watch. It offers a exciting overview of Paul McCartney and his talents both as a singer and a person in general. Make sure to give this video a watch and you won't be disappointed.
Conclusion
Paul McCartney's contribution to the music domain is unparalleled and he continues to offer a little bit across a variety of industries. His approach towards life and music as well as how to integrate one with the other is interesting. Moreover, he has laid most of it out for audiences and people in general to follow.
Related Articles
68 of the Funniest Bill Hicks Quotes
The 50 Legendary Johnny Cash Quotes
50 Inspiring Marlon Brando Quotes
Image credits:
Image credits: Raph_PH
Image credits: NRK P3
Image credits: NRK P3
credits: Cristian Pinto Fernandez
I'm Alice Judy and AnQuotes is a fun hobby for me. We know that everyone loves a great quote and our mission here is simple – to be the best and most interesting quote site in the world! If you have quotes you would like us to cover, please contact us.