Forrest Gump is one of those rare American movies that everyone can remember fondly. It was released in 1994 and has become one of Tom Hanks's most recognizable roles.
The film follows the character Forrest Gump who isn't appreciated by society because of his low IQ. However, he doesn't let this deter him in his journey to prove himself.
Though he has a low IQ, he is full of compassion and kindness for everyone, a defining personality trait for him. Forrest Gump is also full of life lessons and motivational quotes, most of them drilled into him by his "Mama." Mama had an unusually keen way of observing life and people and her quotes helped Forrest through some really troubling times.
Even after almost 30 years, people still take inspiration from this movie. Below are some of the most memorable quotes of Forrest Gump.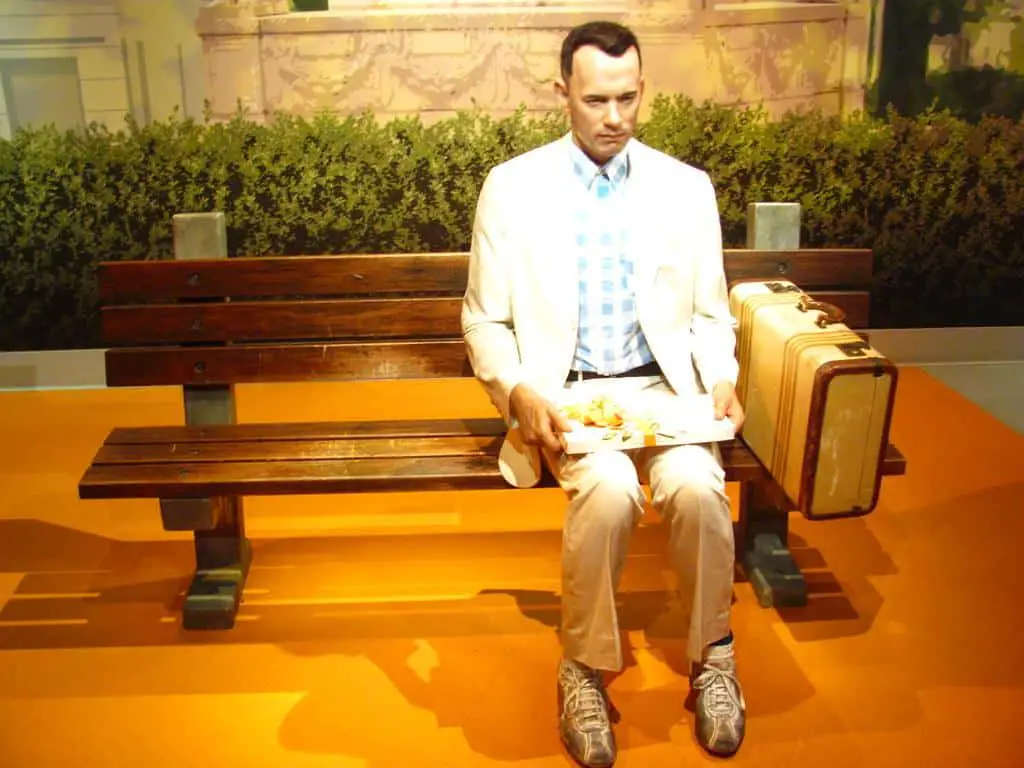 The 30 Most Memorable Forrest Gump Quotes
1.  "You have to do the best with what God gave you." – Forrest Gump
2. "Life is like a box of chocolates; you never know what you're gonna get." – Forrest Gump
3. "There's only so much fortune a man really needs, and the rest is just for showin' off." – Forrest Gump
4. "Miracles happen every day. Some people don't think so, but they do." – Forrest Gump
5. "My mama says they were magic shoes. They could take me anywhere." – Forrest Gump
6. "There's an awful lot you can tell about a person by their shoes." – Forrest Gump
7. "You've got to put the past behind you, before you can move on." – Forrest Gump
8. "Run, Forrest! run!" – Jenny Curran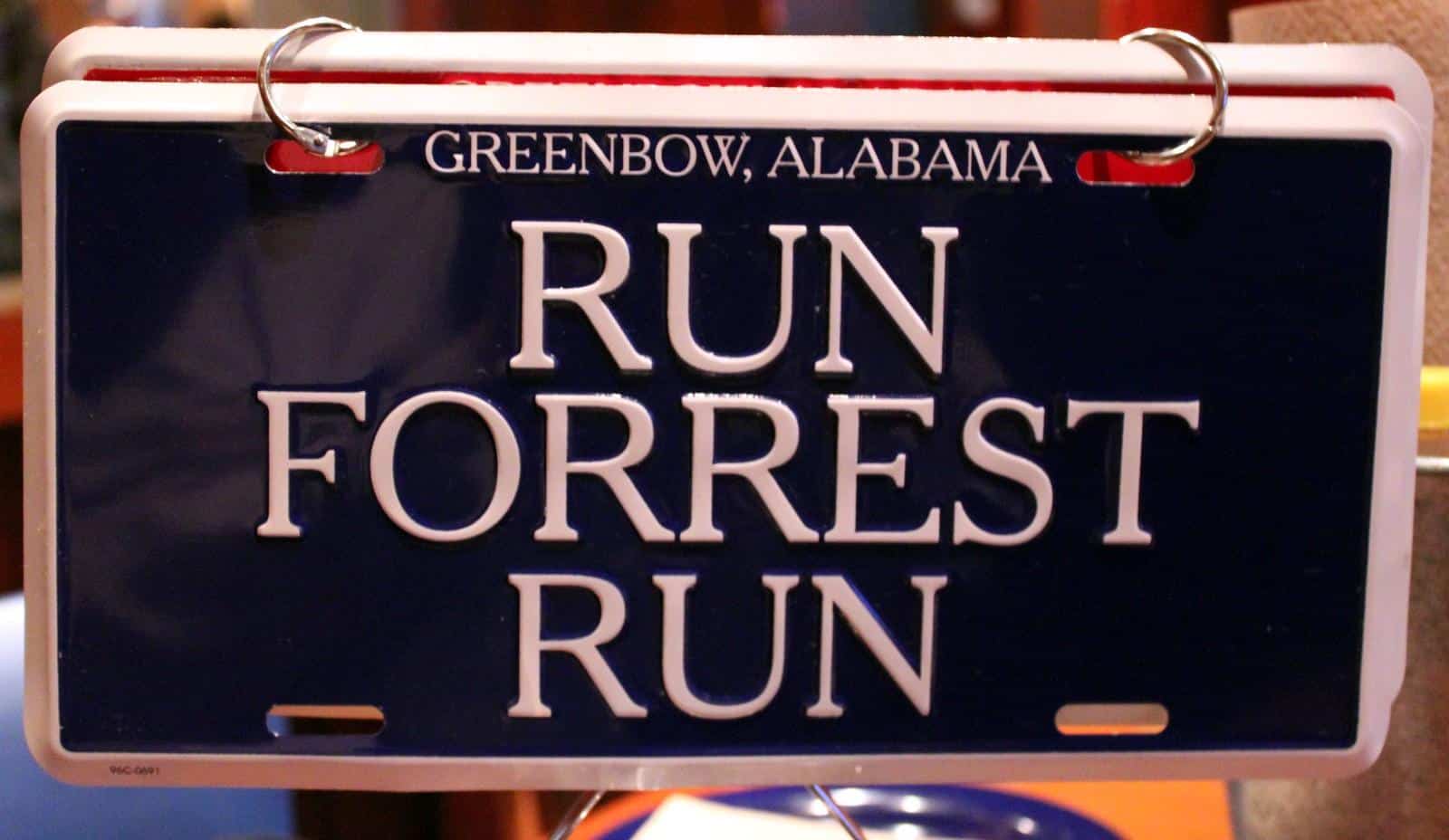 9. "God can hear my prayers, so I pray." – Forrest Gump
10. "One day it started raining, and it didn't quit for four months. We been through every kind of rain there is. Little bitty stingin' rain… and big ol' fat rain. Rain that flew in sideways. And sometimes rain even seemed to come straight up from underneath. Shoot, it even rained at night…" – Forrest Gump
11. "The best thing about visiting the President is the food! Now, since it was all free, and I wasn't hungry but thirsty, I must've drank me fifteen Dr. Peppers." – Forrest Gump
12. "If you do not like my family and friends, I do not want to hear anything about it. They may mean nothing to you, but they mean everything to me." – Forrest Gump
13.  "I don't know if we each have a destiny, or if we're all just floating around accidental, like on a breeze. But I think maybe it's both. Maybe both are happening at the same time." – Forrest Gump
14. "Don't ever let anybody tell you they're better than you." – Mrs. Gump
15. "My mama always told me that miracles happen every day. Some people don't think so, but they do." – Forrest Gump
16.  "Dear God, make me a bird. So, I could fly far. Far far away from here." – Jenny Curran
17.  "Always be able to look back and say, at least I didn't lead no humdrum life." – Forrest Gump
18. "If there's anything you need, I won't be far away." – Forrest Gump
19.  "I don't remember being born, I don't recall what I got for my first Christmas, and I don't know when I went on my first outdoor picnic. But I do remember the first time I heard the sweetest voice in the wide world." – Forrest Gump
20. "Listen, you promise me something, OK? Just if you're ever in trouble, don't be brave. You just run, OK? Just run away." – Jenny Curran
21. Bubba was my best good friend, and even I know that ain't something you can find just around the corner." – Forrest Gump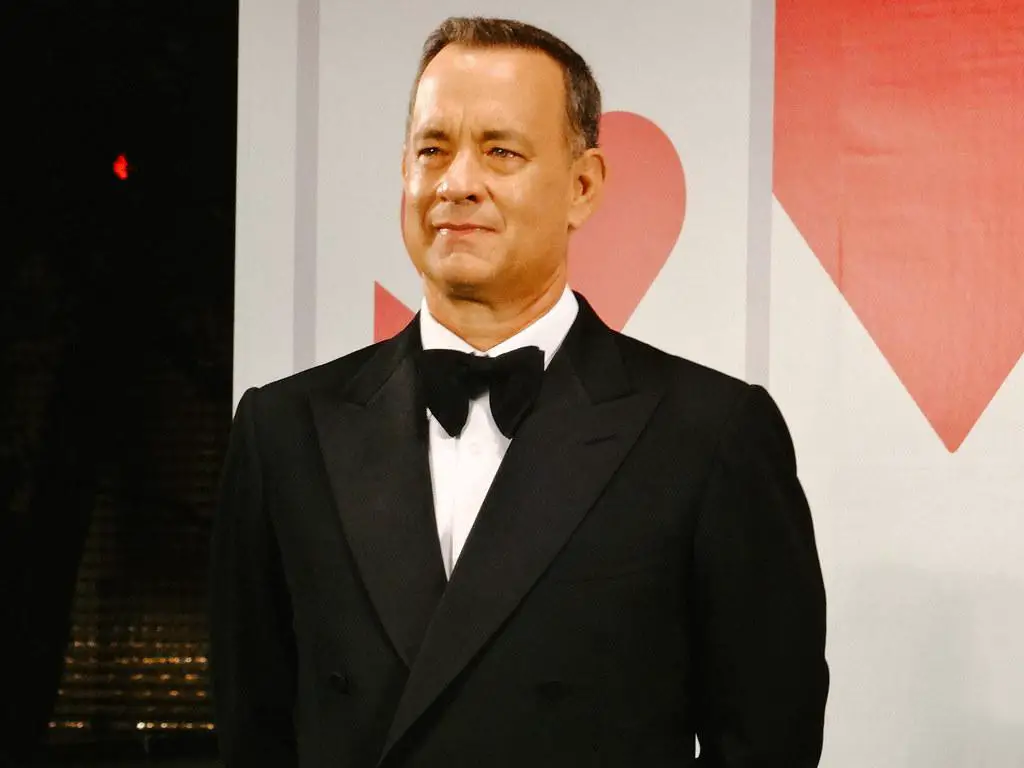 22. "Why don't you love me, Jenny? I may not be a smart man, but I know what love is." – Forrest Gump
23. "Me and Jenny goes together like peas and carrots." – Forrest Gump
24. "That day, for no particular reason, I decided to go for a little run. So I ran to the end of the road. And when I got there, I thought maybe I'd run to the end of town. And when I got there, I thought maybe I'd just run across Greenbow County. And I figured, since I run this far, maybe I'd just run across the great state of Alabama. And that's what I did. I ran clear across Alabama. For no particular reason I just kept on going. I ran clear to the ocean. And when I got there, I figured, since I'd gone this far, I might as well turn around, just keep on going. When I got to another ocean, I figured, since I'd gone this far, I might as well just turn back, keep right on going." – Forrest Gump
25. "Lieutenant Dan got me invested in some kind of fruit company [Apple computer]. So, then I got a call from him, saying we don't have to worry about money no more. And I said, that's good! One less thing." – Forrest
26. "Stupid is as stupid does." – Forrest Gump
27. "Mama always said, dying was a part of life. I sure wish it wasn't." – Forrest
28. "Now you wouldn't believe me if I told you, but I could run like the wind blows. From that day on, if I was goin' somewhere, I was runnin'!" – Forrest
29. "When I got tired, I slept. When I got hungry, I ate. When I had to go, you know, I went." – Forrest Gump
30. "Remember what I told you, Forrest. You're the same as everybody else. Do you hear what I said, Forrest? You're the same as everybody else. You are no different." – Mrs. Gump
Video: Forrest Gump Trailer
This is a compilation of some of the most memorable Forrest Gump quotes that are sure to take you on a nostalgic trip.
Stupid is as stupid does, says Forrest Gump (played by Tom Hanks in an Oscar-winning performance) as he discusses his relative level of intelligence with a stranger while waiting for a bus.
Despite his sub-normal IQ, Gump leads a truly charmed life, with a ringside seat for many of the most memorable events of the second half of the 20th century.
Entirely without trying, Forrest teaches Elvis Presley to dance, becomes a football star, meets John F. Kennedy, serves with honor in Vietnam, meets Lyndon Johnson, speaks at an anti-war rally at the Washington Monument, hangs out with the Yippies, defeats the Chinese national team in table tennis, meets Richard Nixon, discovers the break-in at the Watergate.
He then opens a profitable shrimping business, becomes an original investor in Apple Computers, and decides to run back and forth across the country for several years.
Meanwhile, as the remarkable parade of his life goes by, Forrest never forgets Jenny (Robin Wright Penn), the girl he loved as a boy, who makes her own journey through the turbulence of the 1960s and 1970s that is far more troubled than the path Forrest happens upon.
Featured alongside Tom Hanks are Sally Field as Forrest's mother, Gary Sinise as his commanding officer in Vietnam, Mykelti Williamson as his ill-fated Army buddy who is familiar with every recipe that involves shrimp, and the special effects artists whose digital magic place Forrest amidst a remarkable array of historical events and people.
The Most Entertaining Quotes from Mamma Mia!
Summary
Forrest Gump will always remain a classic Hollywood movie. Tom Hanks has played the character wonderfully and given us many wonderful moments to remember.
Forrest Gump quotes have a unique innocence coupled with insights that are relevant for all, no matter what stage of life you're in.
Related Articles
47 Inspiring Denzel Washington Quotes
Memorable Andrew Jackson Quotes
Image Credit – "Forrest Gump" by tEdits is marked with CC BY-ND 2.0.
Image Credit – "from Forrest Gump Movie" by Prayitno / Thank you for (12 millions +) view is marked with CC BY 2.0.
Image Credit – "26th Tokyo International Film Festival: Tom Hanks from Captain Phillips" by Dick Thomas Johnson is marked with CC BY 2.0.
I'm Alice Judy and AnQuotes is a fun hobby for me. We know that everyone loves a great quote and our mission here is simple – to be the best and most interesting quote site in the world! If you have quotes you would like us to cover, please contact us.